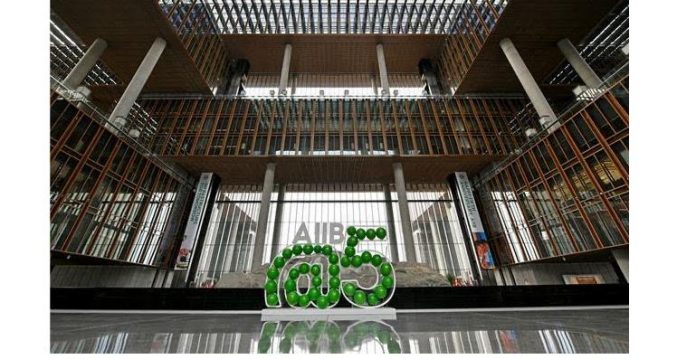 BEIJING, Jan. 16 /DNA/ – Today Jan.16,202 marks the 5th anniversary of the China's led Asian Infrastructure Iinvestment Bank (AIIB), a multilateral development bank with a mission to improve social and economic outcomes in Asia, according to Gwadar Pro.
Initiated by China and jointly established by 57 countries in 2015, AIIB has provided over USD 22 billion in infrastructure investment, granted 108 projects involving 28 economies, and successfully played its role in promoting infrastructure construction, connectivity and regional cooperation in Asia.
Yasir Masood, a Pakistani economist and researcher of China-Pakistan Economic Corridor affairs, said Pakistan is one of the biggest beneficiaries of the AIIB. The bank has promoted local infrastructure construction, public health, and people's livelihood over the past five years.
In 2016, AIIB supported the National Motorway project in Pakistan which has enhanced connectivity between the various parts of Pakistan.
Last year, to support the Government of Pakistan's efforts to fight against the COVID-19 pandemic and reduce its immediate social and economic impacts, the AIIB Board of Directors has approved a fund of USD 500 million for the COVID-19 Active Response and Expenditure Support (CARES) Program.
The fund supported expenditures allocated by the government for protecting the poor and vulnerable, including women, augmenting the health sector capacity and supplies, and protecting productive sectors and small businesses from economic downturn.
Five years on, the Beijing-headquartered development institution has grown to over 100 approved members in six continents.It has maintained the highest credit rating with a stable outlook from the largest credit rating agencies, including Standard & Poor's, Moody's and Fitch.