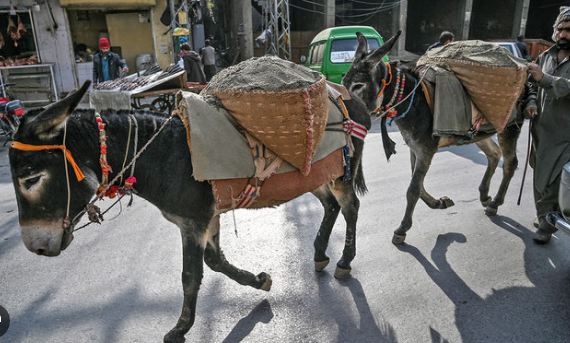 ISLAMABAD, JUN 27 (DNA) — Pakistan has okayed the exports of various goods to China including donkey hides.  As per details, the approval to sign four protocols with China for the export of donkey hides from Pakistan, beef, dairy items and chilies, was accorded by the federal cabinet through a circulation summary.
The donkey hides will be exported to China for processing, the sources said and added that signing protocols for the export of donkey hides are aimed to regulate the business. It may be noted that the four protocols which are to be signed by Pakistan with China were already been okayed by the Ministry of Law and Justice.
Earlier on October 4, 2022, Ministry of Commerce on Monday told the Senate Standing Committee on Commerce that China expressed interest in importing donkeys and dogs from Pakistan.
According to details, the Senate Standing Committee meeting on Commerce was held in Islamabad under the chairmanship of Zeeshan Khanzada to get a briefing on imports and exports. During the meeting, Dinesh Kumar, a member of the standing committee, said that China is asking Pakistan to export donkeys as well as dogs. — DNA