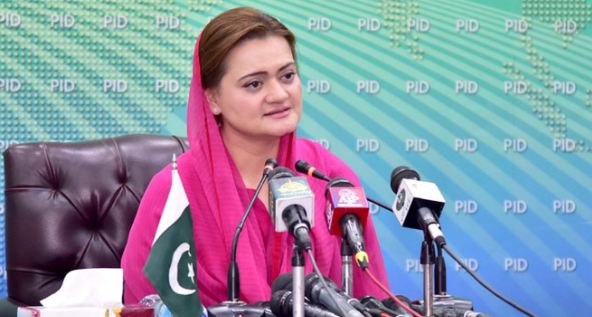 ISLAMABAD, Apr 24 (DNA): Foreign Minister of Pakistan Bilawal Bhutto
Zardari has expressed profound gratitude for Kingdom of Saudi Arabia's
assistance in the evacuation of Pakistani nationals from Sudan.

The Pakistan Foreign Minister was talking to his Saudi counterpart
Faisal bin Farhan over phone.

They agreed that both the countries will closely coordinate to further
facilitate evacuations from Sudan.

Bilawal Bhutto Zardari conveyed Eid greetings to Prince Faisal bin
Farhan and wished him good health and happiness as well progress and
prosperity to the brotherly people of Saudi Arabia.

The two sides also exchanged views on regional and global issues of
mutual interest.

The Pakistan Foreign Minister expressed confidence that resumption of
Kingdom's diplomatic relations with Iran will lead to regional peace and
prosperity.

Meanwhile, the Saudi Arabia's Embassy in Pakistan announced the
evacuation of 91 people from various countries including Pakistani
nationals from Sudan.

According to a statement of the embassy, the operation was carried out
by the Royal Saudi Naval Forces with the support of various branches of
the armed forces on the directives of the Kingdom's Leadership.

"We are pleased to announce the safe arrival of the citizens of the
Kingdom who were evacuated from the Republic of Sudan as well as several
nationals of brotherly and friendly countries, including diplomats and
international officials," it said.

A total of 66 people from brotherly and friendly countries including
Kuwait, Qatar, the United Arab Emirates, Egypt, Tunisia, Pakistan,
India, Bulgaria, Bangladesh, the Philippines, Canada, and Burkina Faso
have been evacuated.

The Kingdom worked to provide all the necessary needs of foreign
nationals in preparation for their departure to their respective
countries, it added.

It is pertinent to mention that Pakistan and Saudi Arabia are bound by
fraternal relationship marked by mutual trust and understanding, close
cooperation, and an abiding tradition of supporting each other.

The people of Pakistan hold the Custodian of the Two Holy Mosques in the
highest esteem. Saudi Arabia is home to over two million Pakistanis,
contributing to the progress, prosperity and economic development of the
two brotherly countries.