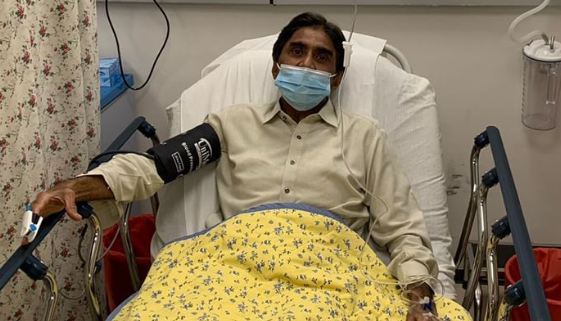 ISLAMABAD, FEB 17 (DNA) — Cricket legend and former Pakistan team captain Javed Miandad has been admitted to a local hospital in Karachi after his health deteriorated. According to the family sources, he was taken to the medical facility after he "suddenly collapsed". Javed Miandad is a chronic patient of hypertension and sugar.
Born in 1952, Javed played for Pakistan in Tests and One-Day Internationals between 1975 and 1996. Noted for his unique technique and impressive control, Miandad has won accolades and applause from cricket historians as well as contemporaries. Miandad was ranked 44th among the best cricketers of all time by the ESPN Legends of Cricket.
He has served as a captain of the Pakistan team. He is widely known for his historic last ball big six against India in 1986 at Sharjah, when 4 runs were required to win, winning an international game in that fashion for the first time, and for his contribution with the bat in the 1992 ICC World Cup.
After his playing career, Miandad has remained the coach of Pakistan cricket team on various occasions, as well as held key positions in the Pakistan Cricket Board. He had three coaching stints with the Pakistan national team. In 2009, Miandad was inducted into the ICC Cricket Hall of Fame. — DNA