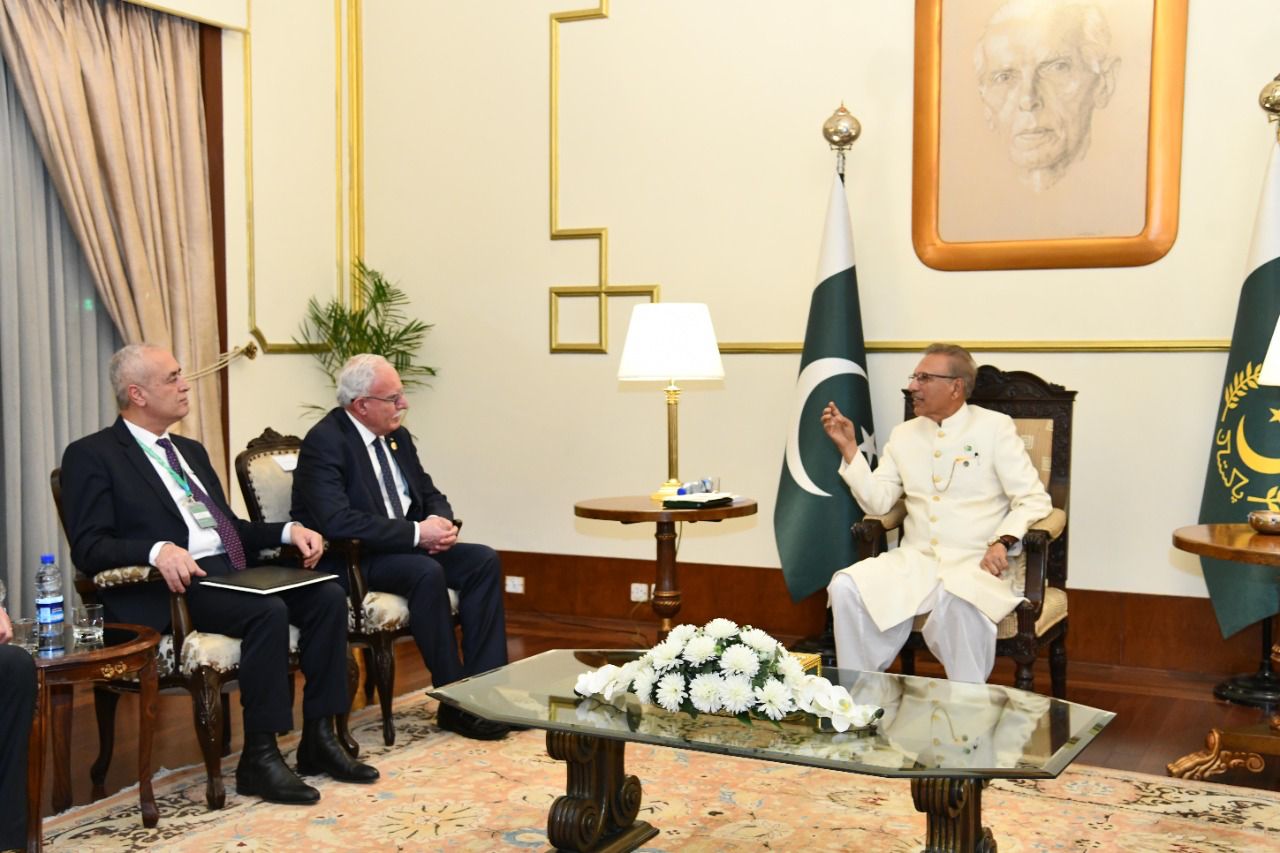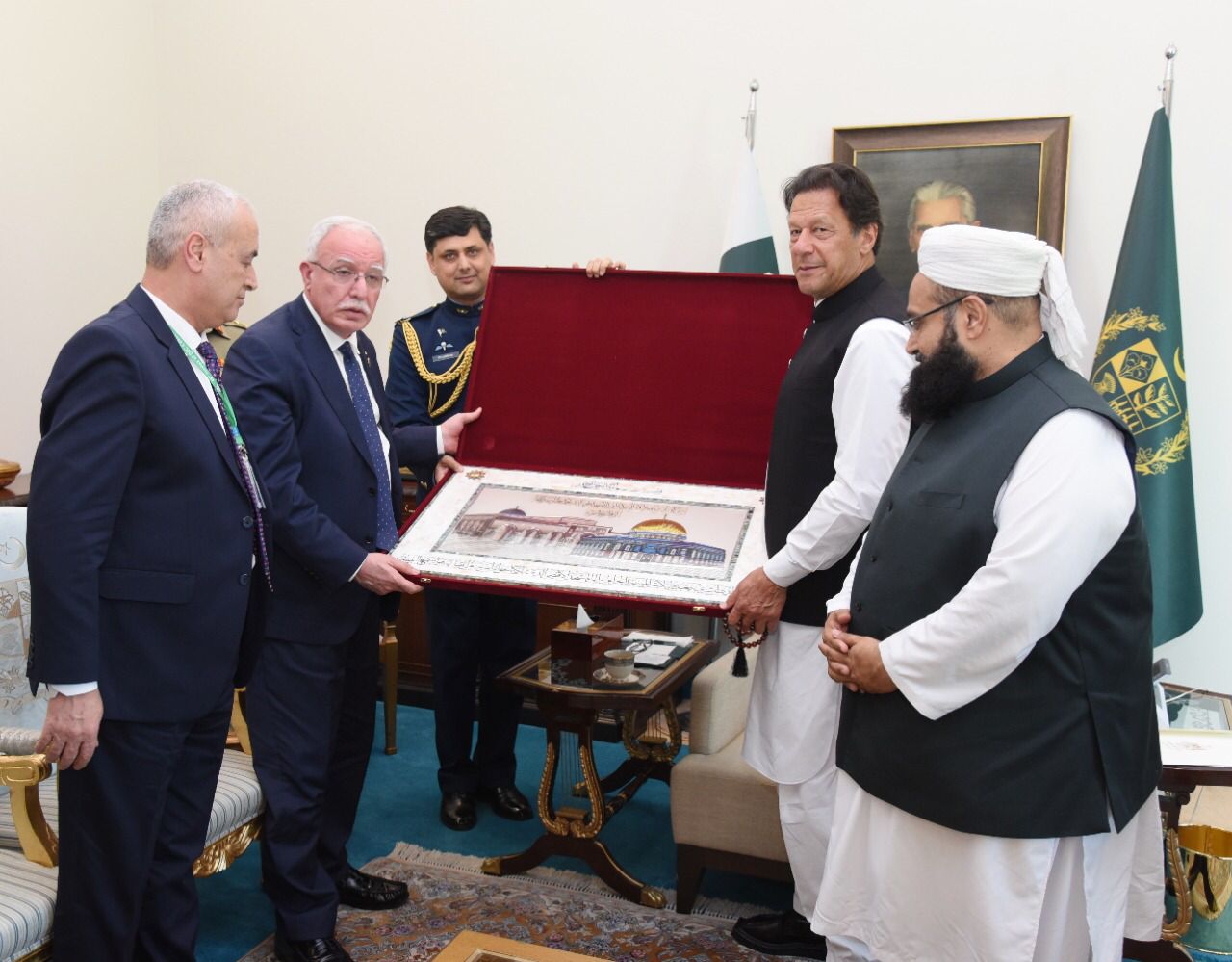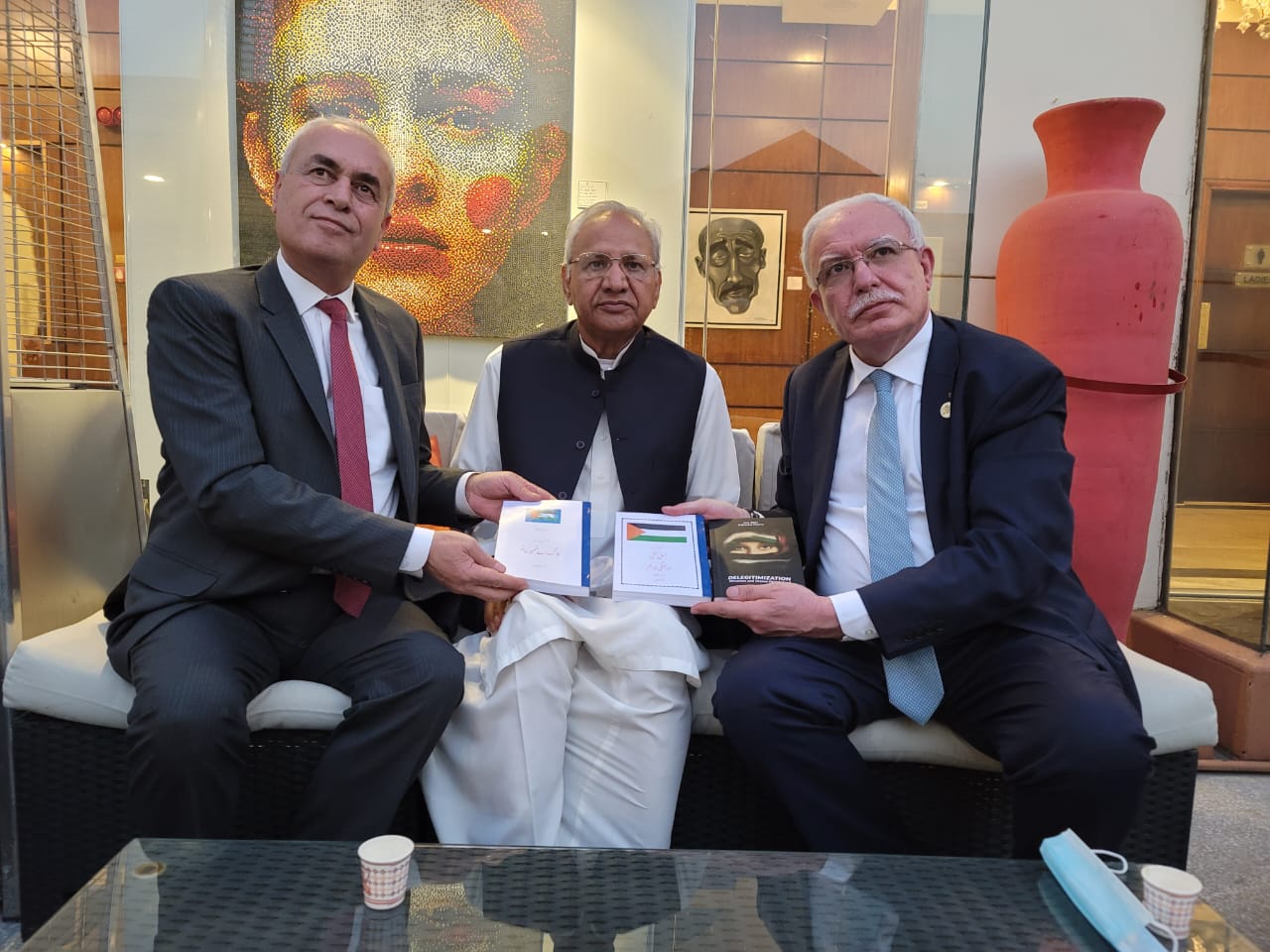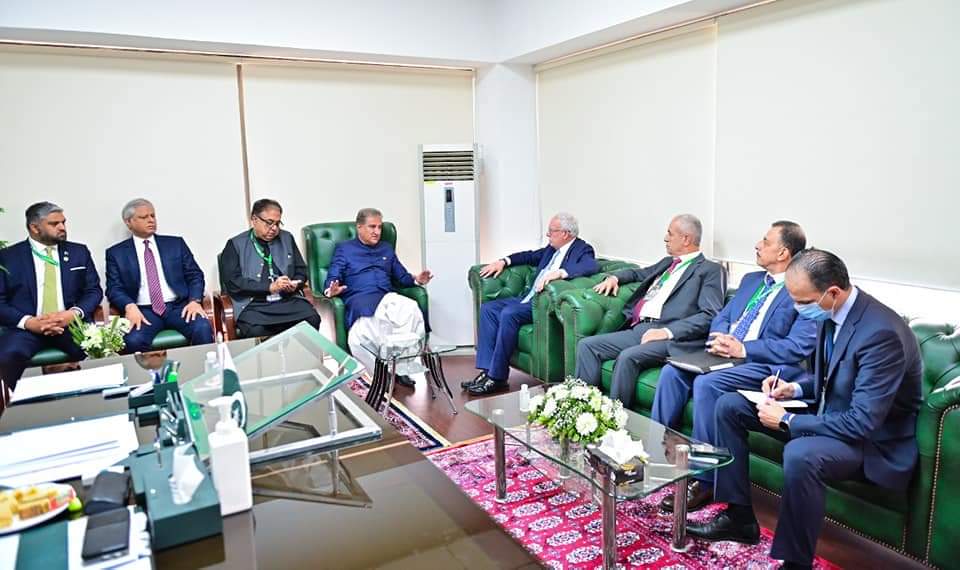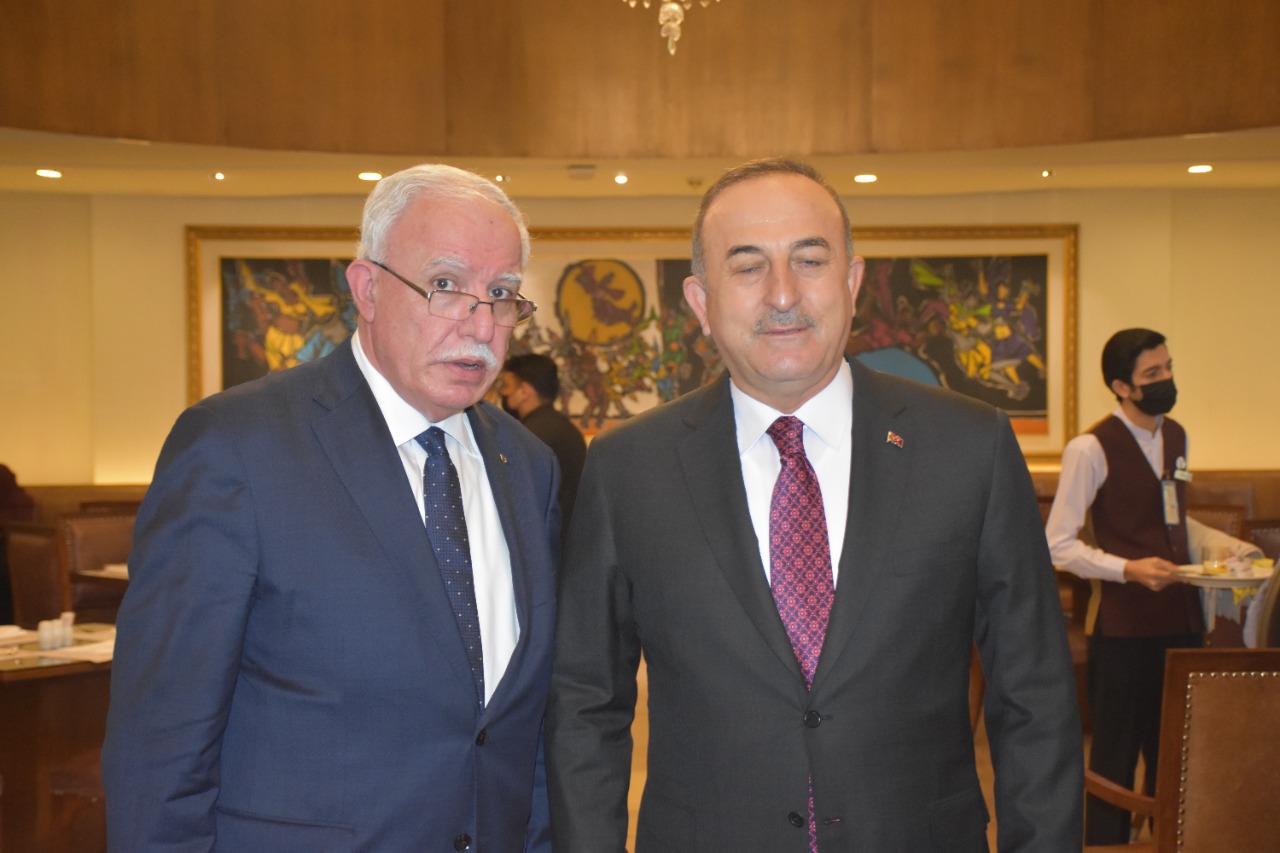 DNA
ISLAMABAD: Foreign Minister of Palestine, Dr. Riyad al-Maliki, visited Islamabad to participate in the two-day 48th meeting of Organization of Islamic Cooperation's (OIC) Council of Foreign Ministers. The visit was successful and the Minister participated in many events. OIC was attended by delegations from 57 countries, the members of OIC. Guests from more than 30 countries and international organizations were also invited.
Palestine delegation was headed by the Foreign Minister, Dr. Riyad al-Maliki, and included Palestine Ambassador to UN, Palestine Ambassador to OIC, Assistant Secretary General, Minister Assistant for International Organization, and the Palestine Ambassador to Islamabad.
The delegation was warmly received and their participation at OIC was highly appreciated for the comprehensive exposition of the Palestinian struggle and cause. Minister Dr. Riyad delivered a comprehensive and compelling speech at the Council of Foreign Ministers. The two days were effectively used to communicate the Palestinian issues to the broader audience at OIC and to call attention for urgent resolution of the Palestinian struggle. The focus on Palestine issue took significant part of the deliberation by the Council of Foreign Ministers. All participating ministers reiterated their support for the Palestine cause.
The visit culminated into meeting with President of Pakistan, President Arif Alvi; Prime Minister, Imran Khan; and Foreign Affairs Minister, Minister Shah Makhdoom Qureshi.
Minister Dr. Riyad was able to meet with Foreign Ministers of China, Niger, Guinea-Bissau, Turkey, OIC Secretary General, Coordinator General of COMSTECH, Dr. Muhammad Iqbal Choudhary. Many other meetings were held with ministers form central Asia, Africa, ad other Arab countries and delegations form international organizations.
Minister Dr. Riyad was awarded an Urdue translation of Palestinian poetry, mainly by Mahmoud Darwish. The book will be made available to an Urdue readership that is well above 300 million. The award was given by Novelist and journalist Mohammed Hanif, the Pakistan Poet.
Minister Dr. Riyad attended the official dinner headed by the President of Pakistan.
A reception was also held at the Palestinian Embassy, where Minister Dr. Riyad invited the staff of the embassy and the Palestinian community in Pakistan to a dinner, The Minister attended Pakistan's National Day celebrations, participated in the military parade, and offered congratulations and prayers.
Over all, Minister Dr. Riyad visit was characterized by an active participation, immense effort, an outstanding success in elevating the cause of Palestine at international fora, and outcomes that deserve utmost respect.
Detailed article will be published in the coming issue of Centreline magazine.