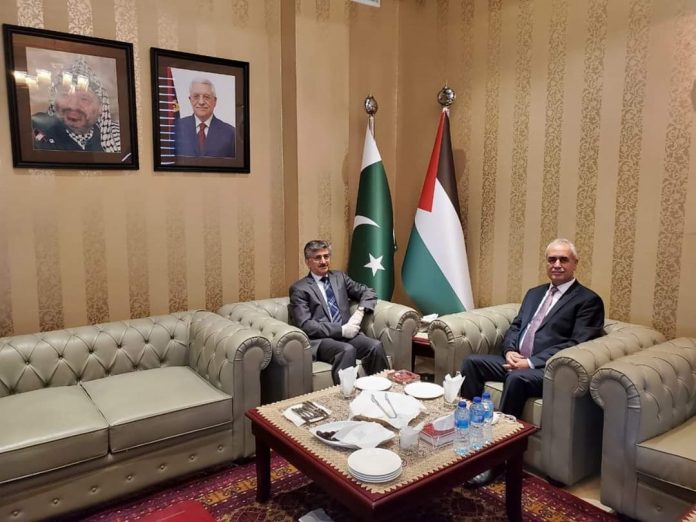 ISLAMABAD (DNA) – Ahmed Ameen Rabae, Ambassador of State of Palestine to the Islamic Republic of Pakistan received Newly-Arrived Ambassador of the Republic of Iraq at the Embassy of the State of Palestine in Federal Capital Islamabad.
During the Visit Ambassador of the state of Palestine gave a brief to Ambassador of the Republic of Iraq about the latest political situation in Palestine.
Both sides also discussed matters of mutual cooperation between the two Embassies and resolved to continue cooperation even in the coming days.
The ambassador of Iraq Hamed Abbas Lefta has recently arrived Pakistan. He is meeting with his colleagues these days. He has already met the Acting Dean of Arab Countries, Ambassador of Somalia.