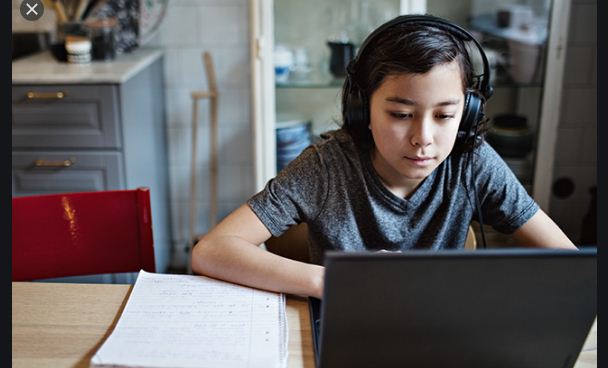 By Asim Bashir Khan
The writer is an economist and Public Financial Management expert. He is currently a PhD candidate at IBA.During the past 12 months, approximately 42 million school students of pre-primary to higher secondary levels have been directly affected by the COVID-19 crisis in Pakistan. In addition to pre-existing barriers, recent data emerging from Pakistan suggests that girls' access to formal education is further expected to recede as a result of the steep decline in household incomes.
With many households still struggling with the financial toll experienced during the initial lockdown phase, many girls of school-going age are expected to either enter labour to supplement their household incomes or simply be withheld from going to school to curtail household expenses.
With this sobering background, Pakistan no longer has the luxury to focus on bringing the massive pre-pandemic figure of 22.8 million out-of-school children into schools but must now actively strategize to prevent a roll-back on important gains made vis-à-vis education, especially girls' access to education in the last decade.It is important to point-out here that the persistent state of education emergency in Pakistan has a significant fall-out on the country's ability to develop at a faster pace during relatively "good times" and makes Pakistan's economy highly vulnerable to economic shocks during times of emergency such as the current pandemic.

A close examination points at the fact that consistently dismal state of education financing in Pakistan – that in turn results in the country's dismal education indicators – is not necessarily a culmination of a series of crisis situations. A recent white paper, "Public Invest in Education – COVID-19 & Other Past Emergencies," establishes that the cuts in education budgets and more specifically within the education development expenditure are a routine practice and have little to do with the fall-out of emergency situations.

For instance, during 2017 – 2018, Pakistan enjoyed a relatively good financial standing. However, despite this Punjab, Sindh and Balochistan applied more than 40 per cent cuts to their planned budgetary provisions for education while the federal government applied a one-third cut.

Similarly, during 2018-19, Sindh slashed its development budget for education by 62 per cent, followed by Balochistan, 54.4 per cent, federal government, 49.1 per cent and KP, 14.7 per cent.

Though the actual figures of 2019-20 have not yet been made public, a comparison between budgeted and revised estimates offer the same insight. The Sindh government downward revised the development education spending by 71 per cent, followed by Balochistan 31.9 per cent, KP 25 per cent, Punjab 24.2 per cent and the federal government by 8.2 per cent.
Finally, for the most recent budget (fiscal year 2020-21), the trajectory seems to be a continuation of past trends rather than a result of the fall-out of an emergency situation. Except Khyber Pakhtunkhwa, the non-development expenditures saw an increase in all the provinces and the federal government. Khyber Pakhtunkhwa was also unparalleled in terms of its planned increase in the education development portfolio, which it enhanced by 46.2 per cent. This was followed by Sindh with a 7.7 per cent increase and the federal government with a 1.4 per cent increase. Balochistan and Punjab, on the other hand, budgeted cuts worth of 23.9 per cent and 16.3 per cent respectively. 

As per the government's claim of achieving a V-shaped recovery, the cuts in the education development expenditure in Balochistan and Punjab and the meagre increase at the federal level demand an empathetic review during the current fiscal year and a substantial increase going forward.

More importantly, structural issues such as incremental budgeting practices, inability to curtail non-development expenses and an absence of needs/targets-based budgeting need serious redressal to create the much-needed fiscal space for Pakistan's feeble education sector.