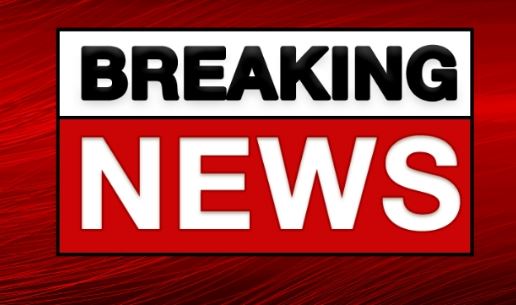 Devcom-Pakistan Executive Director Munir Ahmed said the objective of the NCRR Brief is to urgently highlight the fast rising human security challenges and inaction of government authorities. Through this brief, the parliamentary committees are urged to push climate action forward more vigorously.
Islamabad, JUN 11 /DNA/ – The National Climate Rapid Response (NCRR) Brief have urged the senate, national assembly and joint parliamentary committees on climate change, water, national food security to rapidly expedite the federal, four provincial, Gilgit-Baltistan (GB) and Azad Jammu and Kashmir (AJK) to take urgent steps to reduce climate impact without any failure. Damage to climate barriers have gone beyond the red alert. Strangely, it seems the cartels and mafias have surged up over and above the government authority. Urgent steps shall be taken for local corrective measures to stop the local deforestation, water degeneration, over-harvesting of underground water, and change in the land-use of green and agricultural land.
The NCRR executive brief has highlighted the human insecurity indicators have gone up the red point but the authorities are playing slow. They shall come up with a rapid response agenda under their jurisdiction areas and take strict action against the cartels and mafia. Only parliamentary committees can push the agenda forward if they are sincere to their core of hearts and duty-bound.
Development Communications Network (Devcom-Pakistan) launched the National Climate Rapid Response Executive Brief on Saturday.
Devcom-Pakistan Executive Director Munir Ahmed said the objective of the executive brief is to urgently highlight the fast rising human security challenges and inaction of government authorities. Through this brief, the parliamentary committees are urged to push climate action forward more vigorously.
Talking about the environmental degradation and climate change governance in Pakistan, WWF-Pakistan Director General Hammad Naq Khan said: Pakistan is in the midst of a climate crisis. Currently, we are facing an intense heatwave across the country that threatens livelihoods, food security and collective well-being. We are seeing regular occurrences of glacial lake outburst floods. Episodes of riverine flooding, part and parcel of our landscape, are being exacerbated by global warming. Moreover, biodiversity is also at risk as can be seen with the recent fires that devastated parcels of the precious chilghoza forests in Balochistan. In recent years, we have witnessed intense storms affecting our urban areas and a return of locusts to Sindh and Southern Punjab; events that researchers link to the climate crisis. Meanwhile, environmental degradation continues to affect our natural environment and our communities. The quality of the air we breathe is degraded, our waterways are polluted, and the land is degraded by improper disposal of solid and hazardous waste.

Hammad Naqi has suggested concerted efforts based on already available policies and plans. The Environmental Protection Act of 1997, later adopted by the provinces post the 18th Amendment, needs to be followed in letter and spirit. The Climate Change Policy 2012 (revised 2022), and its associated implementation framework (2014-30), is similarly well placed in terms of addressing the challenges discussed above. For us, climate change is water change and in this regard, the National Water Policy of 2018 offers key avenues for effective policy up-take. In the same vein, effective implementation of the National Flood Protection Plan (IV) will be key to ensure that we are well prepared to address the challenges posed by flood episodes.
Karakoram International University (KIU), Gilgit, Assistant Professor and IUCN Pakistan Biodiversity Expert Dr. Saeed Abbas has mentioned that over the last one decade the frequency as well the intensity of floods, GLOFs (glacial lake outburst flood), rock sliding, avalanches, land slips, earthquakes have been reported to be increased 4 times as compared to last 30 years. The main reasons for this effect are the presence of emerging industrial activities in neighbouring China and increasing vehicular pollution in Pakistan, India and China resulting in penetration of monsoon residues into high Himalayas.
Mitigation measures though in smaller scale, under different government and private sector projects and programs are being implemented but what GB calls for to cope with these environmental issues is to develop and implement a robust and multi-hazard preparedness and disaster risk reduction program and enhance the adaptive capacity of all stakeholders including the communities.
Environment and Community expert Naseer Memon believed that Sindh is particularly affected with various manifestations of Climate Change such as increased variability of river flows and floods, heat waves and drought. Sea level along the Karachi coast has risen approximately 10 centimeters in the last century and is expected to further rise by 60 centimeters by the end of the century to threaten the low-lying coastal areas south of Karachi toward Keti Bander and the Indus River delta affecting the infrastructure and livelihoods in these areas. Changing precipitation patterns in Sindh depict predominant conditions of drought. Some flood years are a result of upstream water flowing downstream through the Indus River. These risks are impacting the health and economic well-being of the population and are resulting in social conflicts and climate migration as well.
Sharing the climate change impact in Balochistan, Sardar Bahadur Khan Womens' University (SBKWU), Quetta, Assistant Professor Dr. Nelofer Jamil has said that though Balochistan is a strategically important province to Pakistan because of the high concentration of natural resources but conversely, it is one of the most deprived and vulnerable provinces and severely affecting due to climate change. Climate change and its impacts are very prominent in the province such as extreme and abnormal temperatures and decrease in the rainfall patterns. The impacts are the diminution in the crop yield, drought leading to food security issues, floods, soil erosion, rangeland degradation, dust storms, in-migration towards the capital city, sea level rise and salt water intrusion, water exploitation and decline in water table and desertification.
She suggested though climate change has become inevitable but still we can slow down the process by increasing the plantation of mangroves, construction of sea banks, decreasing the numbers of illegal tube wells, installing metering system on the outflow of water at every level, and above all the mass awareness is the key to success in fight against climate change.