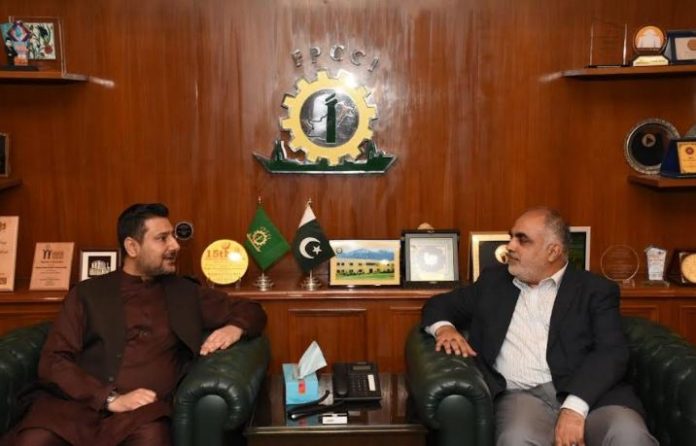 Islamabad, APR 3 /DNA/ – Chairman Pakistan Business Forum (Balochistan Chapter) and former President FPCCI, Engr. Daroo Khan Achakzai facilities the promotion of Member Customs FBR Mukarram Jah Ansari in the BPS-22 in the most prestigious services cadre of Pakistan.
In the letter sent to Member Customs dated April 1st, he said no doubt, it is a recognition of your superior services to the Government of Pakistan, and honour to civil bureaucracy. In-fact, qualities of supremacy born in few and God has bestowed you for this highest feather.
During your entire services acknowledge, you have been exhibited high quality of leadership, intellect and a high caliber, well-mannered Officership. You have extensive operational and management experience in the areas of trade facilitation, enforcement and compliance management in Customs and Indirect Taxes. While introduction of ease of business reforms spearheaded your dynamic efforts.
Daroo Khan further said i feel great pleasure to congratulate and express my heartiest facilitations and I am sure that the trade and commerce of the country will further develop and flourish under your able and dynamic leadership and on the other hand the province of Balochistan will feel privilege and proud as you have set an example for the youth of the province to follow. The Stakeholders of the Balochistan would be more confident while dealing with your respective portfolio. Please accept my heartiest congratulations and felicitations.
PBF provincial chief also wishes him success in his new assignment and praying his long life, health, prosperity and greater successes in the years to come.