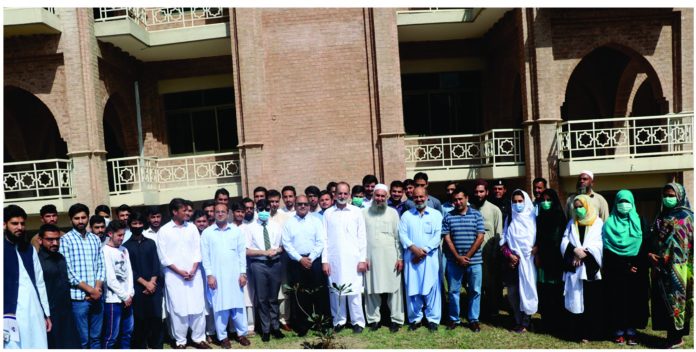 Peshawar (Pakistan), 1stOctober 2020: The visionary leadership & great timetested nation of the People's Republic of China is always committed to share the fruits of their prosperity with their friends across the globe, the Chinese President Mr. Xi Jinping's BRI initiative and its land mark part China-Pakistan Economic Corridor (CPEC) will bring socio-economic development in the region. This argument was placed by by Syed Ali Nawaz Gilani, Secretary–General Pakistan-China Friendship Association (PCFA) Khyber Pakhtunkhwa Chapter, Pakistan while speaking at a ceremony arranged in connection with China's 71st Foundation Day at China Study Centre (CSC), University of Peshawar as a part of the Pak-China Friendship Tree Plantation (PCFTP) Campaign: a joint venture of Pakistan Development Foundation (PDF) & PCFA, which was launched by immediate-former Chinese Ambassador in Pakistan Mr. Yao Jing.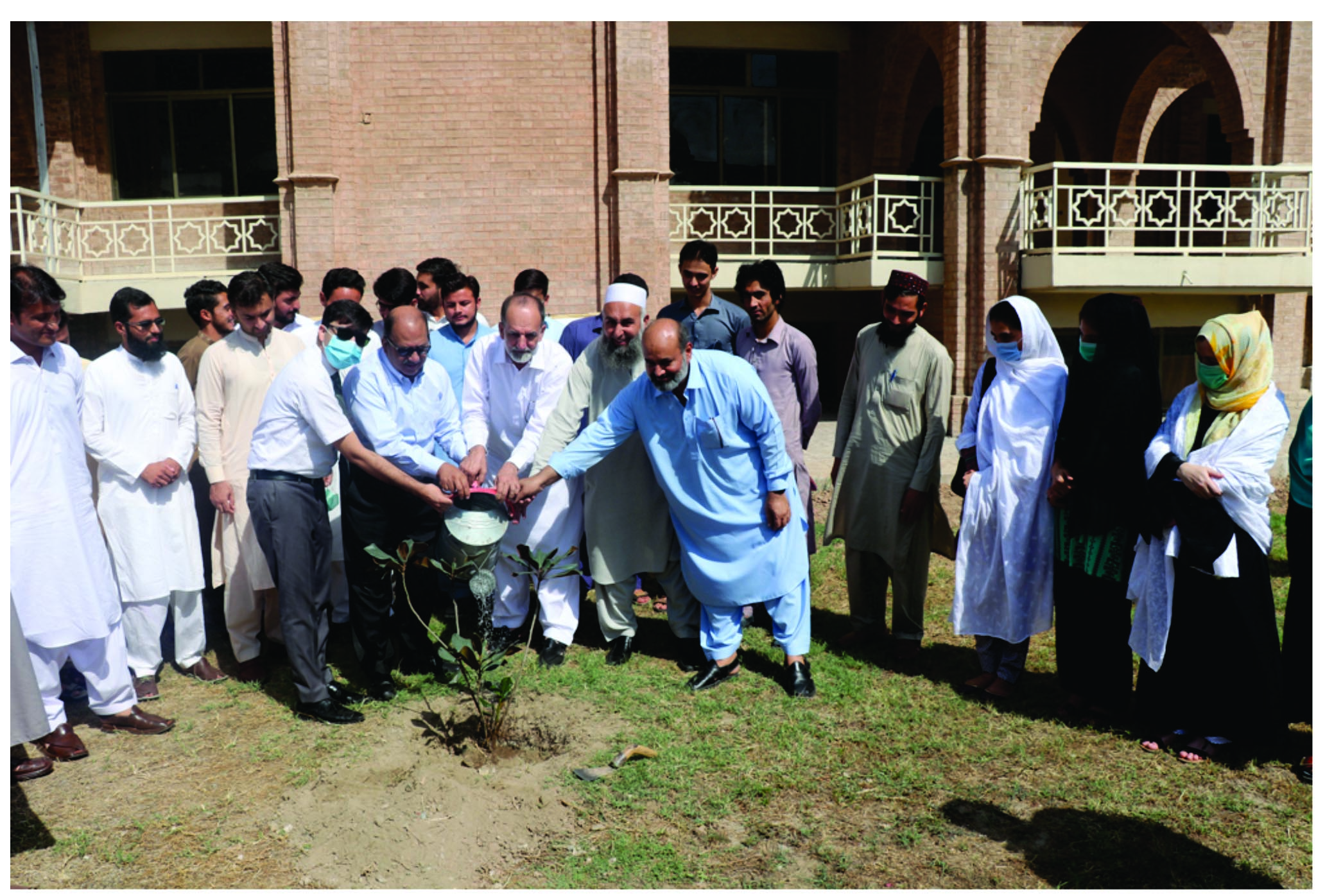 The PCFTP event at CSC UoP was attended by Prof. Dr.Zahid Anwar, Director CSC, Dr. FalakNaz, Chairman, Electronics Department UoP, Dr. Fazal-ur-Rehman, Chairman, Urban & Regional Development Department UoP, students and internees of the universities beside senior officer bearers of the PDF & PCFA. On this occasion a Pak China Friendship tree was also planted under PCFTP-2020 at University Campus.
Speaking on the occasion, Prof. Dr. Zahid Anwar appreciated the initiative of PCFA & PDF and brief the participants about the recent activities and achievements of CSC. He also mentioned that in near future the students will be awarded meritscholarshipswith the support of the Embassy of the People's Republic of China in Pakistan, which will enhance the educational interactions between China & Pakistan, he remarked.
While speaking on the occasion, Mr. Bilal Sethi,the Chairman of Pakistan Development Foundation (PDF) offered all out support to the students in their educational endeavours and career development. He mentioned that PDF & PCFA would continue to collaborate in further initiatives aimed atstrengthening Pak-China friendship and development of students. The Chairman PDF, Bilal Sethi said that their organization is ready to support any needy student in his or her higher education because education is the only solution to all problems, he commented.