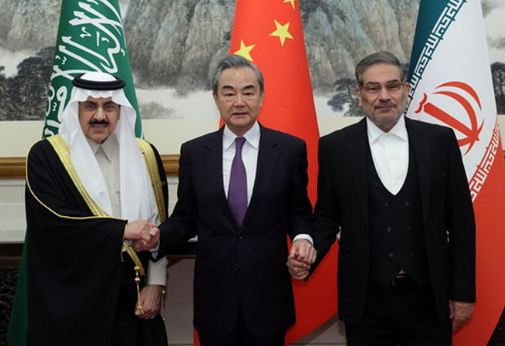 DNA
Islamabad, MAY 23: Recent attack soon after the opening of Mand-Pishin border market had necessitated enhanced cooperation between Iran and Pakistan on border security. There was a need for constant vigilance on the spoilers of peace to prevent reassurance of such incidents. There was also a need for continuous review of policies as the post Saudi-Iran agreement environment presented both opportunities as well as challenges for Pakistan
These were the views expressed by the speakers at a webinar organized by the Institute of Regional Studies on challenges and opportunities for Pakistan.
Speaking at the occasion, Ambassador Riffat Masood said that India remained a naked threat to Pakistan's economic interests in the region, adding that New Delhi might expedite its efforts to sabotage the emerging conducive environment. She was of the view that sanctions on Iran could limit Pakistan's engagement with Iran particularly in the fields of energy but free trade agreements, opening of more border markets, barter trade, and trade in local currency would strengthen bilateral cooperation between the two countries, she added.
Ambassador Manzoor ul Haq said that both Riyadh and Tehran had come a very long way to reach an agreement that he believed would bring peace and stability to the region. He told the audience that the Saudi-Iran rapprochement was a great relief for Pakistan as Islamabad had to strike a balance between the two countries which sometimes was quite cumbersome since both Saudi Arabia and Iran were brotherly nations. Amb Haq added that a diplomatic push was required to grab the economic opportunities for Pakistan as the recent agreement had opened several doors of cooperation with both Saudi Arabia and Iran.