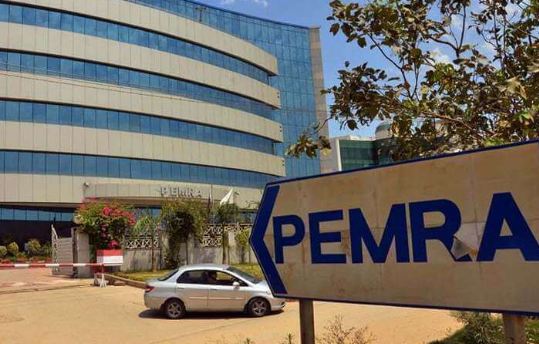 Khayam Abbasi
ISLAMABAD: The Pakistan Electronic Media Regulatory Authority (PEMRA) has imposed a ban on broadcasting 'live and recorded' speeches and press conferences of former prime minister and Pakistan Tehreek-e-Insaf Chairman Imran Khan on all satellite TV channels with immediate effect, media reported on Sunday.
"It has been observed that Imran Khan [Chairman PTI] in his speeches/statements is continuously alleging state institutions by leveling baseless allegations and spreading hate speech through his provocative statements against state institutions and officers which is prejudicial to the maintenance of law and order and is likely to disturb public peace and tranquility," stated the notification issued by the regulatory authority.
PEMRA noted that airing of "baseless allegations, hateful, slanderous and unwarranted statement" against state institutions and officers were in sheer violation of Article 19 of the Constitution of Pakistan and a judgment of Supreme Court of Pakistan (SC) passed in Suo Moto Case.
The authority further said that after analysing the content of Imran's speech, it has been observed that the content was aired live by the licensees without effective time delay mechanism which is the violation provisions of Pemra laws and in disobedience of judgements passed by the honourable courts.
"The competent authority i.e. Chairman PEMRA in view of the above mentioned background and reasons, in exercise of delegated powers of the Authority vested in Section 27(a) of the PEMRA Ordinance 2002 as amended by PEMRA (Amendment) Act 2007, hereby prohibits broadcast of live speech of Imran Khan on all satellite TV channels with immediate effect," it added.