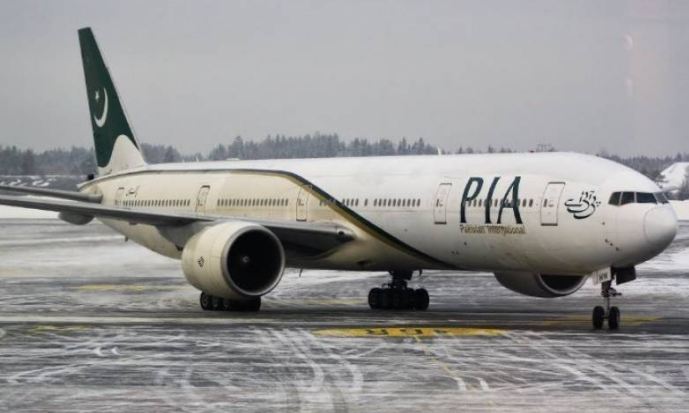 OSLO, APR 03 (DNA) — A Toronto-bound Pakistan International Airlines (PIA) plane made an emergency landing at Oslo Airport in Sweden after one of its passengers needed medical emergency.
PIA flight PK-783 which took off from Karachi's Jinnah International Airport and was on its way to Toronto when a passenger named Syed Javed's health deteriorated. Three doctors who were present on the flight extended medical treatment to the sick passenger but to no avail as his blood pressure continued to come down.
However, after the doctors' consensus advice, the flight captain declared an emergency on the plane and sought permission from Oslo Airport authorities for landing on medical emergency basis. The pilot asked for an ambulance near the plane which shifted the patient to the hospital.
Due to the medical emergency and other related issues, the plane resumed its journey to Toronto after a four hours delay, said a PIA spokesman. The PIA plane's return flight from Toronto to Islamabad will now operate with a delay of 13 hours due to the night curfew, the spokesman added. — DNA