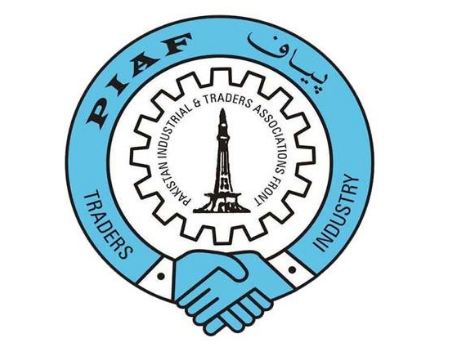 Industries Minister running campaign for FPCCI polls
LAHORE: The Pakistan Industrial and Traders Associations Front (PIAF) on Friday expressed its serious concern over the involvement of Punjab Caretaker Minister in trade politics, who has been driving campaign for a particular group, violating the election code of conduct, as the Election Commission of Pakistan (ECP) rules bar a caretaker set-up from performing such acts.
In a statement issued here, the spokesperson of the PIAF observed that the Election Act 2017 unequivocally restricts a caretaker set-up to only run everyday affairs of the incumbent government as well as assist the ECP. He said that the Punjab Caretaker Minister for Industries, Commerce, Investment and Skill Development S.M Tanveer, who has also the dual nationality and cannot become a minister, has started the election drive in favour of the United Business Group (UBG) in various official functions and meetings. He condemned such act of the Punjab Caretaker Minister, as he is visiting different chambers along with the office-bearers of the UBG to persuade the members of his rival group of the Businessmen Panel (BMP) for voting in favour his group, which has been the loser for the last three consecutive years in FPCCI elections.
The spokesperson of PIAF said that instead of paying attention to the problems of the business community, the Provincial Minister is running the election campaign of his trade group, and is insisting the trade organizations representatives to join his defeated group. In the same way, by going to various chambers and associations of Punjab, he is violating his oath. The PIAF spokesperson said that KSM Tanveer is not legally eligible to become a minister, as he has committed a serious crime by concealing his dual citizenship.
The spokesperson of the PIAF demanded the caretaker Chief Minister Punjab to remove him from that position immediately due to dual citizenship, poor performance and promoting personal agenda.
If the caretaker Minister of Industries is not dismissed, the businessmen have the right to protests against this unlawful action of him across Punjab, besides approaching the court in this regard.
He appealed the caretaker government to work only for ensuring the provision of all possible facilities to the investors instead of indulging its ministries in political affairs of the business community.
He said that Article 230 C of the Election Act 2017 stats that a caretaker government would restrict itself to activities that were of routine, non-controversial and urgent, in the public interest and reversible by the future government elected after the elections.
He said that serious economic challenges, which the country was going through at the moment, were having a direct impact on the business activities and the business situation in the country had become very bad. In order to overcome these economic problems, we have to pay immediate attention towards the promotion of import substitution and at the same time we have to take steps to increase the exports to the desired targets.