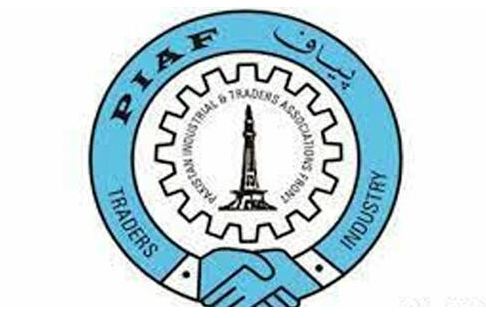 DNA
LAHORE, AUG 25: The PIAF-Founders Alliance has announced to gear up for the annual elections of the Lahore Chamber of Commerce and Industry (LCCI), deciding to hold back-to-back corner meetings, finalizing a well-tailored election strategy and visiting various markets & industrial clusters to muster up support.
In this regard, am important meeting of the alliance was held at the main office of the Alliance in Gulberg, which was presided over by PIAF Patron-in-chief Mian Anjum Nisar and Founders Group Chairman Mian Misbah-ur-Rehman.
In the meeting, the senior members of the PIAF Founders Alliance, former presidents of LCCI, Sheikh Asif, Muhammad Ali Mian, Farooq Iftikhar, Shahzad Ali Malik, Abdul Basit, Tariq Misbah, Shahid Hasan Sheikh, Chairman PIAF Fahimur Rehman Saigol, Former Senior Vice President LCCI Mian Abu Zar Shad, Khawaja Shahzeb Akram, Senior Vice Chairman PIAF Nasrullah Mughal, Vice Chairman PIAF Tahir Manzoor Chaudhary, LCCI Senior Vice President Zafar Mehmood Chaudhary along with senior leaders of PIAF Founders Alliance attended.
The leadership of Piaf Founders Alliance announced to brace for the upcoming elections of Lahore Chamber, formulating a strategy for the schedule visits to the important commercial markets of Lahore.
According to the press release, issued by the Election Office, Piaf Founders Alliance candidates will visit the important commercial centers of Lahore along with the alliance leaders and will also have one-to-one meetings with the market delegations and in the meeting with the market officials, they will discuss the problems of the traders and their problems. On this occasion, the leaders of the alliance, Mian Anjum Nisar, Mian Misbah-ur-Rehman, Sheikh Muhammad Asif and Fahim-ur-Rehman Saigol said that Piaf Founders Alliance has been working day and night to raise the voice of the traders.
The Alliance leaders decided to constitute different committees to look after the electioneering. For the smooth running of the upcoming LCCI election campaign, finance and other relevant committees were also formed by the Alliance leaders and tasked them various assignments.
The PIAF Founders Alliance Steering Committee members expressed their satisfaction over the performance of LCCI office-bearers and eulogized there services for the business community.
PIAF Chairman Faheem Ur Rheman Saigol paid rich tributes to Mian Misbahur Rehman and Mian Anjum Nisar for strengthening the Alliance and making it like a family. He was of the view that the way both the leaders had run the affairs of the Alliance has no match even in the national politics.