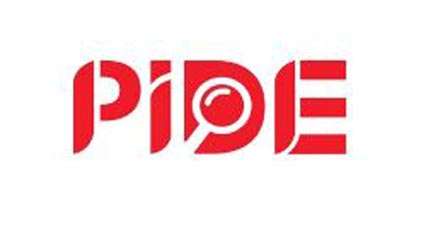 ISLAMABAD, OCT 23 /DNA/ – Each year, the Pakistan Institute of Development Economics provides a platform for academics and policymakers to exchange ideas on Pakistan's pressing economic and social problems. In addition, it provides an important forum through the Annual General Meeting and Conference for economic professionals, policymakers, business people, and various schools of interested observers for debate concerning development issues.
According to the Press Release issued by the Pakistan Institute of Development Economics (PIDE), it was stated that the annual conference, held continuously for the last 36 years, is an essential platform for researchers, intellectuals, and economists.
This year PIDE is hosting the 36th Annual General Meeting and Conference of the PSDE from 22 November to 24 November at Baluchistan University of Information Technology, Engineering, and Management Sciences (BUITEMS), Quetta.
The conference will have 6 Invited Keynote Lectures, 6 Panel discussions, two debates, and papers to be presented from across Pakistan. Renowned Academicians, Businessmen, Practitioners policymakers will be joining us for the event to contribute to the 36 years old tradition
It is hoped that the local academia, policymakers, and the business community will actively participate in the conference.
The PIDE Press Release further stated that Pakistan has been experiencing a youth bulge for over a decade now but has not been able to reap a demographic dividend because young people lack the opportunity to let their talent flower.
According to the PIDE statement, PSDE wants Pakistan to be a place that allows people to identify, avail, and maximize opportunity. How would this happen? What is the role of the state, markets, and society in identifying, allowing, and maximizing 'opportunity'? This would be the focus of debate for the 36th AGM and conference of the PSDE. The PIDE and PSDE also want to examine the society and economy in the context of the 4th Industrial revolution, what opportunities the revolution offers, and what the society needs to let people avail the opportunities and embrace the revolution.