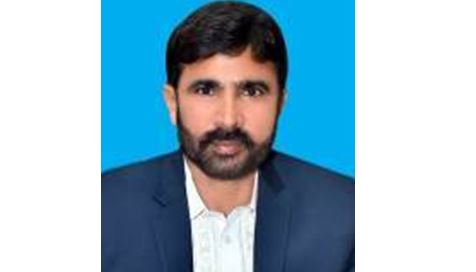 Dr. Muhammad Akram Zaheer
PhD Political Science
The mega cities of Pakistan such as Islamabad,Rawalpindi, Karachi,Lahore, Peshawar, Multan, Faisalabad, and Quetta are facing the problems of pollution. The biggest source of this pollution is traffic noise coming from buses, cars, trucks, rickshaws and water tankers. But plastic bags and non-biodegradable substance (bottles, glass, packaging material, electronic waste, metal waste, etc) are extremely harmful to all types of life on Earth. Every year thousands of animals lose their lives due to plastic pollution. Consumption of plastic or entanglement in plastic products is harming and damaging the life on the earth. Most of the plastic waste produced in the world ends up in the oceans, where it causes great damage to the marine ecosystem.
The non-biodegradable substance and plastic pollution are also a threat to humans. Environmental health is closely related to human health. The proliferation of micro plastics on our planet poses serious concerns for human safety. New research shows that people inhale micro plastics through the air, eat them through food and water, and even absorb them through the skin. Micro plastics have also been found in our lungs, liver, spleen and kidneys, and a recent study has discovered micro plastics in the umbilical cord of infants.
The effects of plastic pollution are not felt worldwide and particular in Pakistan. Wealthy countries produce more plastic waste, which flows to less developed countries where waste management is the least complicated. It can be observed in the urban area of Pakistan. Recycling can help to reduce the production of plastic and plastic waste. A major problem, however, is the low plastic recycling rate in Pakistan which is currently less than 10%.
The most stressful thing is the rapid rise of plastic production that threatens the earth's natural systems, on which life depends. Till 2040, plastic waste is expected to pose an annual financial risk of 100 billion for businesses that would need to bear the expected volume of waste management costs. However, the damages by the plastic papers are not well reported, and the real costs of plastic pollution for human, environmental and social health are still being investigated.
I think there is no single solution of this crisis. It requires thinking, innovation and system which do not seem in Pakistan at any scale. People should understand and feel the threat that is growing rapidly. They must reduce the use of troublesome plastics and non-biodegradable substance, and stop their flow into our lakes, rivers, wetlands, beaches and oceans. The government should improve waste management systems and ensure a high proportion of reused or recycled. The government should engage consumers and address plastic pollution and inspire behavioral change by phasing out unnecessary use of plastic bags or avoiding problematic plastic items and replacing these with alternative materials, products and services.The government should improve and strengthen governance at all levels.