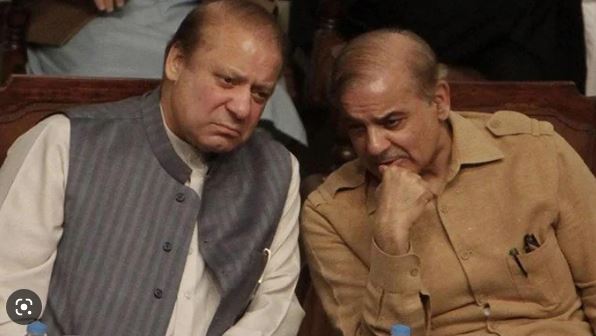 ISLAMABAD, Nov 12 (DNA): Prime Minister Shehbaz Sharif on Saturday defended his meetings with his elder brother Nawaz Sharif in London, amid criticism by PTI chief Imran Khan
Khan on Friday accused of Sharifs of "trying to appoint army chief of own choice to protect interests".
Defence Minister Khwaja Asif says Nawaz Sharif and Shehbaz Sharif had discussed the issue but no final decision has yet been made.
Shehbaz Sharif tweeted early that former premier Nawaz Sharif is not only his elder brother but also had been a pillar of strength throughout his life.
"Mian Nawaz Sharif is not just my leader and my elder brother but also someone who has been a pillar of strength for me throughout my life. His affection and love is a source of confidence and inspiration for me," the prime minister wrote on Twitter.
Shehbaz Sharif who proceeded to London from Egypt held a series of talks with Nawaz Sharif and discussed important issues that include consultations on the new army chief.
Planning Minister Ahsan Iqbal says that the decision of the new COAS will be made on merit. DNA