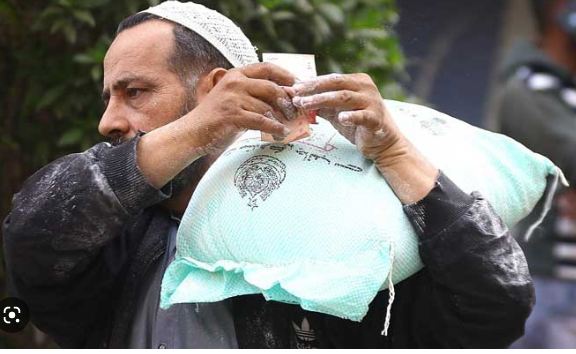 Abid Raza/DNA
LAHORE, MAR 24: Prime Minister Shehbaz Sharif on Friday paid an unannounced visit to the distribution points of free wheat flour here and Kasur, and directed the authorities concerned to ensure hassle-free and uninterrupted supply of the commodity to the entitled people.
The free wheat flour is being distributed across Punjab and federal capital, under the Ramzan Package announced by the government to reduce the burden of inflation from the middle and low-income groups.
The prime minister, who was accompanied by Advisor Ahad Cheema and Special Assistant to PM Malik Ahmad Khan, interacted with the people including children at the distribution centers. He listened to the problems faced by them and issued instructions for their immediate redressal.
He directed the relevant authorities to continue the free flour distribution till 25th of Ramzan as per the program announced by the government.
Prime Minister Shehbaz, who also distributed flour bags among the beneficiaries, inspected the process of flour supply with the officials checking the particulars of the people before guiding them to the distribution point.
He also visited the waiting room established to facilitate the beneficiaries of the flour scheme, particularly keeping in view the month of fasting.
"No citizen should face any difficulty during Ramzan. Special attention should be given to the facilitation of old-aged and persons with disabilities," he instructed and called for making arrangements to facilitate the women, particularly those coming with their children.
"Don't consider it just an official duty rather serve it as a humanitarians work to seek the appeasement of Allah Almighty during Holy Ramzan."
The prime minister appreciated the secretary food, Punjab chief secretary, commissioner and deputy commissioner and other workers for good arrangements at the distribution centers.
As per the plan, around 15.8 million households of Punjab province would be distributed wheat flour, free of charge during the Holy Ramzan. It is for the first time in the country's history that a package for the distribution of free wheat flour has been prepared.
The wheat flour distribution would continue till the 25th of Ramzan through 8,500 Utility Stores. Moreover, around 20,000 flour distribution points have also been set up to facilitate the people.=DNA
=================