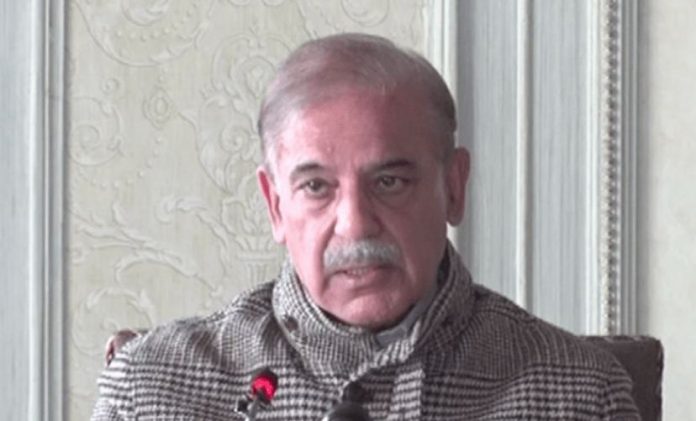 ISLAMABAD, FEB 24: Prime Minister Shehbaz Sharif on Friday expressed gratitude to a "friendly nation" for providing assistance to Pakistan before the finalisation of negotiations with the International Monetary Fund for a loan programme.
The prime minister made the comments while addressing an apex committee meeting in Islamabad regarding the National Action Plan (NAP) and National Counter Terrorism Authority (Nacta).
The meeting comes as terrorism in Pakistan has been rearing its head again. Over the past few months, the law and order situation in the country — especially in Khyber Pakhtunkhwa and Balochistan has worsened — with terrorist groups executing attacks with near impunity across the country.
Since the talks with the banned militant group Tehreek-i-Taliban Pakistan (TTP) broke down in November, the militant group has intensified its attacks, mainly targeting the police in KP and areas bordering Afghanistan. Insurgents in Balochistan have also stepped up their violent activities and formalised a nexus with the outlawed TTP.
Last month, a powerful suicide blast in a mosque in Peshawar Police Lines killed 84 people and injured many others. Last Friday, the Karachi Police Office was attacked by TTP militants, leaving two policemen, one Rangers official and a sanitation worker martyred and 17 others, mostly law enforcers, wounded.
At the meeting's outset, the prime minister addressed the Karachi attack and paid tribute to the Sindh police, Rangers and army for the "bravery" with which they tackled the situation and prayed for the martyrs.
He said today's meeting was regarding the National Counter Terrorism Authority (Nacta), adding that it had become a "dormant institution". Elaborating on the formation of NAP, he said the previous PML-N government had invited stakeholders for a "comprehensive discussion" which led to the plan's formation.
The prime minister said he had similarly invited all stakeholders after the Peshawar Police Lines attack but "despite that, they (PTI) felt it inappropriate to arrive and till today their attempt is to resolve matters in the streets".
PM Shehbaz said that the group still wanted to take issues to the streets, adding that there was a "full attempt to deteriorate matters which is condemnable, especially when Pakistan is facing economic challenges".
The prime minister said that negotiations with the International Monetary Fund would soon be successful but economic difficulty would still persist in the form of stringent conditions by the Fund.
"There is an allied country of Pakistan, we were all thinking that they were waiting for the IMF agreement and then they would play their part but that allied nation a few days ago conveyed to us that 'we are giving you [this financial help] straight away', and these things can never be forgotten. There are many such sincere contributions of theirs in the past for Pakistan," he said.