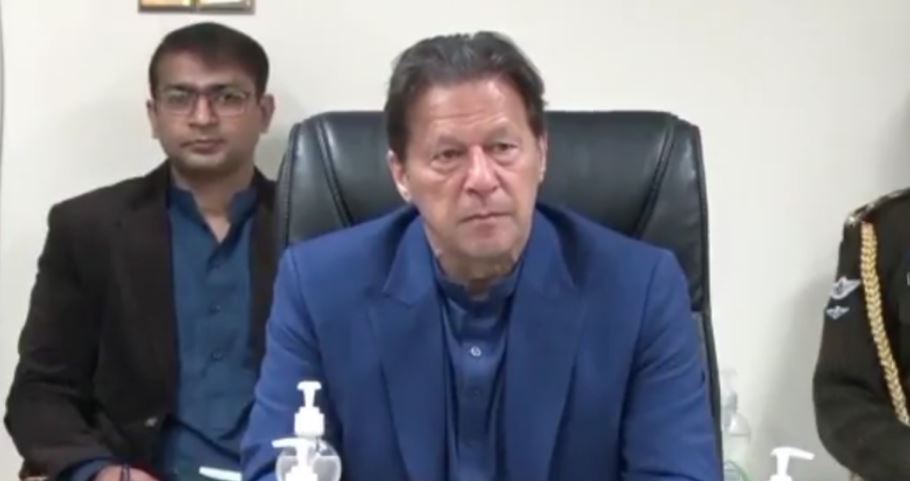 ISLAMABAD, JAN 14: Pakistan renewed on Friday its appeal to the international community and relief agencies to provide aid to Afghanistan, as Prime Minister Imran Khan directed relevant authorities to "explore bilateral cooperation with friendly countries" to avert a looming humanitarian crisis in the neighbouring state by exporting qualified and trained manpower, especially in the fields of medical, IT, finance and accounting.
He also issued directives for extending cooperation in the fields of railways, minerals, pharmaceuticals, and media to help in Afghanistan's rehabilitation and development, the Prime Minister's Office (PMO) said in a statement.
"Pakistan is committed to providing all-out support to Afghan people to avert [a] humanitarian crisis," the premier said while chairing the third meeting of the Apex Committee on Afghanistan.
Moreover, the PMO said, Prime Minister Imran welcomed the UN's appeal for aid to Afghanistan, as the committee highlighted the need for the provision of assistance and aid to the war-torn country by the global community at this "critical juncture to avert [an] economic collapse and to save precious lives".
The UN has been urging the global community to provide aid to Afghanistan and also called to unfreeze Afghan assets, citing a looming humanitarian crisis in the aftermath of an economic collapse since the Taliban takeover in August last year.
Earlier this week, the UN and partners had launched their largest ever country-specific appeal for Afghanistan. And yesterday, UN Secretary-General Antonio Guterres had appealed for the suspension of rules preventing the use of money in Afghanistan to save lives and for a path to the conditional release of frozen Afghan foreign currency reserves, according to Reuters.
UN aid agencies describe Afghanistan's plight as one of the world's most rapidly growing humanitarian crises. The UN humanitarian coordination office reported recently that half the population faced acute hunger, over nine million people abandoned their homes and millions of children were out of school.
Similar details were highlighted at the apex committee's meeting today, where the participants were informed that Afghanistan was at the verge of a "hunger-and-crisis situation during this harsh winter".