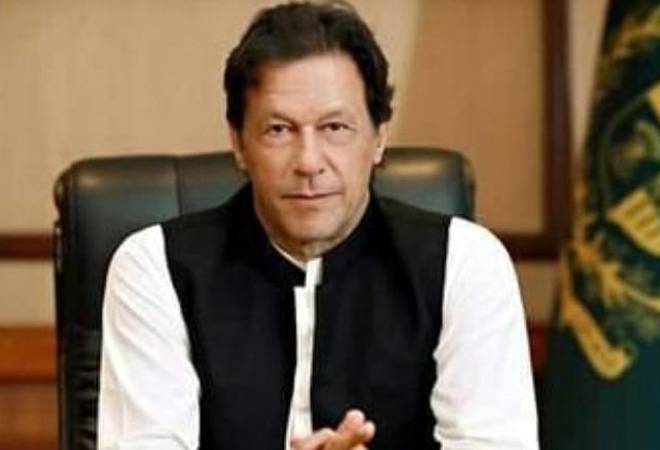 Says people still face obstacles when approaching banks for small loans to make a house
ISLAMABAD: Banks in Pakistan are not in the habit of giving loans to people without influence, said Prime Minister Imran Khan on Thursday.
He was speaking at the groundbreaking ceremony of Farash Town apartments in Islamabad, which is a housing project under the Naya Pakistan Housing programme.
The apartments are expected to be completed within the next two years.
"People still face obstacles when approaching banks for small loans to make a house," the premier told the audience, explaining that negotiations between the government and banks are still under way.
He spoke about going towards automation to make processes, such as going to the Capital Development Authority to get permission for construction or house maps approved, easier.
Later, Prime Minister Imran Khan proposed a five-point roadmap to materialize the vision of D-8, which include mobilizing financial resources to recover robustly for the economic and health crises incurred by COVID-19 pandemic.
Addressing the 10th D-8 virtual summit Thursday, the Prime Minister invited the D-8 leaders to consider his five-point plan and join advocacy for COVID-19 related relief measures to deal with the unique economic and financial challenges faced by developing countries as a result of the pandemic.
Imran Khan proposed taking concrete actions to achieve target of expanding inter-D-8 trade form currently around 100 billion dollars to 500 billion dollars by 2030. He said it should include measures like simplification of border procedures, enhancing institutional linkages and operationalizing new initiatives.
Imran Khan said Pakistan welcomes ideas like D-8 Payment Card which would enable transactions in local currencies. The Prime Minister said D-8 should develop a Youth Engagement Strategy focused on promoting cultural, educational, scientific and business exchange.
He said linkages should be established between educational institutions like scholarships, skill development, trainings, fellowships, joint research and exchange program for the youth particularly in the field of science, technology, and innovation.
Imran Khan emphasized on promoting knowledge-based economy, increase expenditure for research and development and focus on rapid digitization. He said technological development is a gateway to economic prosperity, particularly in the post pandemic period when reliance of technology would be greater than ever in the human history.