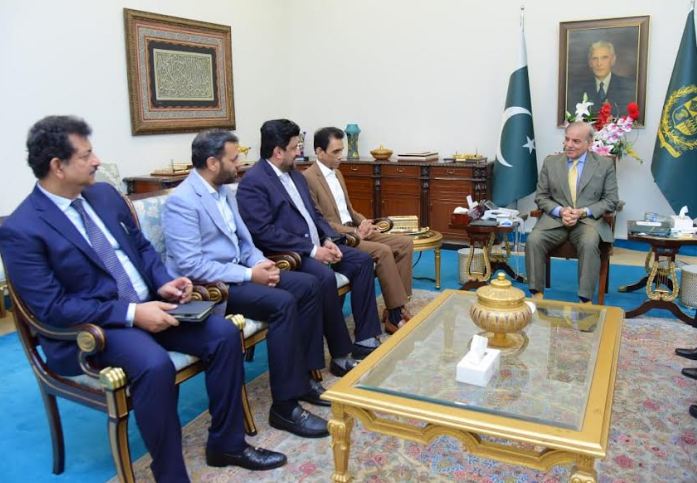 ISLAMABAD, Jul 19 (DNA): A delegation of Mutahida Qaumi Movement (MQM) led by the Convenor Dr. Khalid Maqbool Siddiqui called on Prime Minister Muhammad Shehbaz Sharif here on Wednesday and discussed in detail the matter of formation of caretaker governments besides overall current political situation in the country.
Federal Minister for Information Technology Syed Amin ul Haque, Governor Sindh Kamran Khan Tessori, Dr Farooq Sattar and Mustafa Kamal were also part of the delegation.
Minister for Railways and Aviation Khawaja Saad Rafique and Minister for Economic Affairs Sardar Ayaz Sadiq were present in the meeting.
The meeting was held in connection with the prime minister's consultations with the allies with respect to formation of the caretaker governments. During the meeting, matter of the recent population census also came under discussion.
The delegation paid tributes to the prime minister on personally monitoring the federal government's ongoing projects in Karachi and ensuring speedy work on these projects on priority basis.
The MQM delegation also praised PM Shehbaz Sharif and his economic team's efforts for completing the agreement with the International Monetary Fund (IMF).