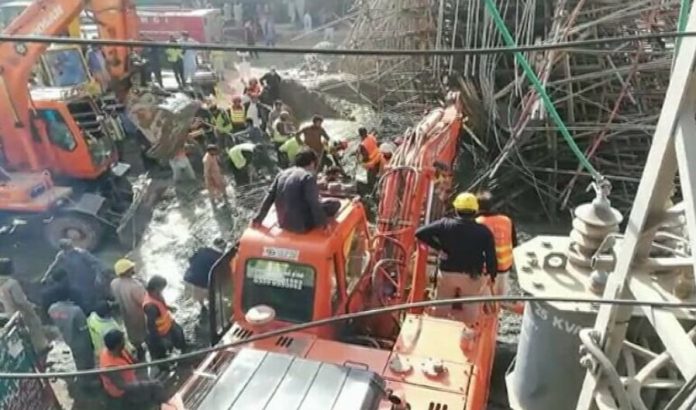 ISLAMABAD, FEB 26 (DNA) — Taking the notice of Bhara Kahu flyover incident, Prime Minister Shehbaz Sharif has summoned a report from Capital Development Authority (CDA) Chairman. The prime minister has directed the authorities to take stern action against those found negligent.
In a message, Mr Sharif expressed condolence with the bereaved families of the labourers. He also prayed for the early recovery of the injured persons in the incident. At least two labourers were killed while three others were injured when shuttering of an under-construction Bhara Kahu bypass flyover collapsed early Saturday morning, causing panic among passers-by of the locality.
Rescue teams rushed to the incident site and pulled three labourers out of rubble while efforts to save the remaining two were going on. According to rescue officials, heavy construction material was being pitched on it when the portion caved in.
The 5.6 km-long Bhara Kahu bypass (including a 1km flyover) starts from Murree Road at Malpur and culminates on Murree Road near the Jugi bus stop from where the flyover begins till the end of the local bazaar towards Murree. — DNA