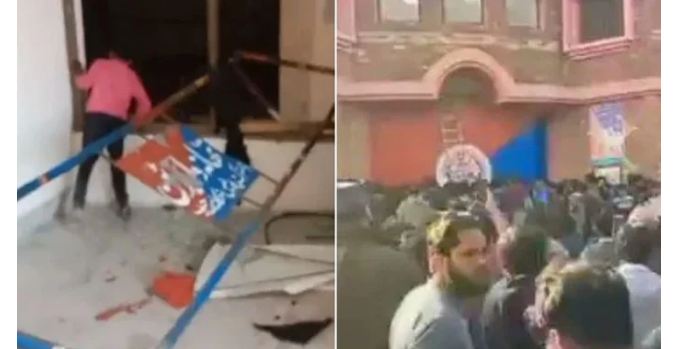 ISLAMABAD, Feb 11 (DNA): Prime Minister Muhammad Shehbaz Sharif on Saturday took notice of an extra-judicial killing of a person in the jurisdiction of Nankana Sahib police station.
The prime minister also directed an investigation into the incident, PM Office Media Wing said in a press release.
The prime minister said that rule of law should be ensured and no one should be allowed to influence the law.
He further questioned as to why the relevant police force failed to prevent the mob from lynching a man in Nankana Sahib?
Those tasked to maintain law and order should give priority to this responsibility, he emphasized.
According to media reports, a 35-year-old man arrested over blasphemy allegations was lynched in Nankana Sahib district on Saturday after a mob broke into the police station. DNA