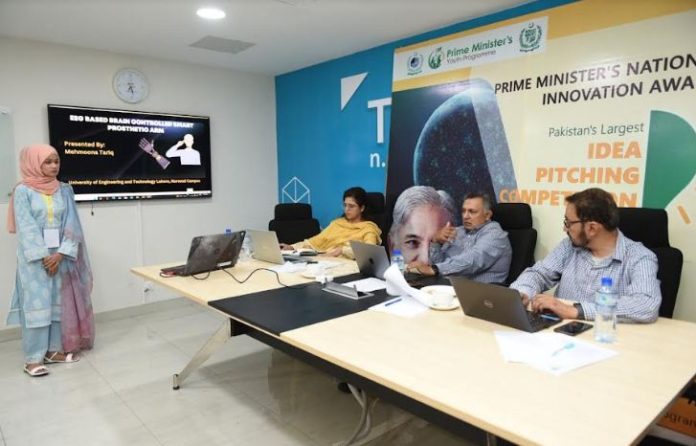 DNA
Islamabad, JUL 22: Today marks an exciting day as the Prime Minister's National Innovation Award (PMNIA) Round II concludes its 2-day Bootcamp and commences the much-anticipated Pitching Competition. Hosted at the National University of Science and Technology (NUST) in Islamabad, this prestigious event showcases the ingenuity and brilliance of Pakistan's brightest minds.
Over 251 exceptional, meticulously shortlisted candidates have stepped up to present their groundbreaking innovations and entrepreneurial ventures in the Pitching Competition. With participants joining in from both online and in-person modes, this competition promises to be an amalgamation of vision, creativity, and sheer talent.
Throughout the Bootcamp, these aspiring entrepreneurs have honed their ideas, fine-tuned their pitches, and are now ready to captivate the audience and esteemed jury members with their transformative concepts. As they take the stage, they bring with them the potential to shape industries and drive progress in Pakistan.
The final award ceremony will be held on July 24 followed by the Mega Event, showcasing and networking with Investors, on July 25th, 2023 where the top 100 startups from both PMNIA Round I and Round II will be acknowledged.