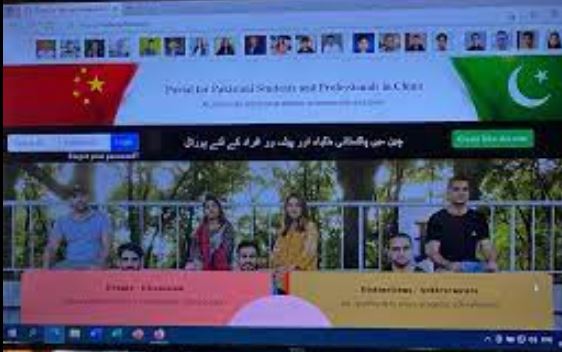 BEIJING, Feb 7 (DNA): Portal for Pakistanis students and professionals in Beijing has been established, Gwadar Pro reported on Monday.
It is an initiative of the Pakistan Embassy in Beijing that is the first kind of web portal for students' engagement, communication, and a space for sharing research ideas and success stories.
It is learned that this portal seeks to build a committed cadre of principled and self-assured leaders capable to take the nation forward.
This portal also provides all necessary information on getting admission to Chinese Universities & Chinese Scholarships for Pakistani students. The web portal also shares Chines laws & regulations for higher education in China.
On this website portal, different forums have been created for discussions, debates podcasting, achievements & distinctions, and sharing academic articles and publications for students who are studying or planning to study in China.
Students can get registered on the portal and can stay updated on academic research and development.
In his message on the web portal, Pakistani Ambassador to China Moin ul Haque said "I take pleasure in announcing the launch of a first-of-its-kind portal to gather Pakistani scholars, academicians, professionals and intelligentsia in general on one platform for constructive sharing of innovative thought.
The greatest strength of any country is its people. I hope the participants will seize the opportunity to build a better community. Learning and growing in wisdom and tolerance is what being here is all about."
The year 2021 marks an important milestone in the diplomatic history of Pakistan and China. Over the course of seven decades, fraternal ties between our two countries have evolved into an 'all-weather strategic cooperative partnership' thereby setting a new model for modern inter-state relations.
"I encourage the visitors to take a glimpse of the portal-a space filled with research innovations, artistic explorations, and community celebrations. Moin ul Haque express"
He further added into his message that "I am confident that 2022 would provide new vigour and vitality to our bilateral ties which would not only serve the best interests of our two countries but also ensure peace, stability, and prosperity for the entire region.
May we commit ourselves-this year and in the years to come to make this world a better place for our next generations."