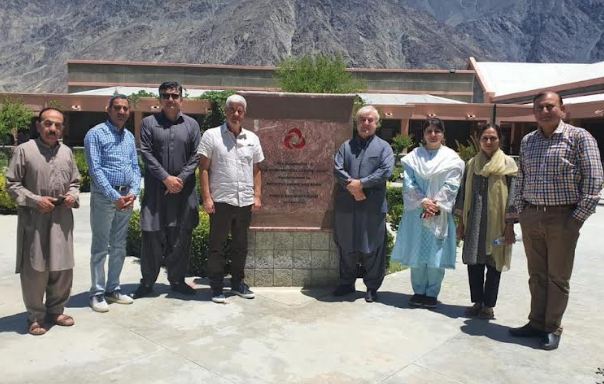 DNA
GILGIT-BALTISTAN, JUN 13: Frederico Silva, the Portuguese Ambassador to Pakistan, recently visited various programmes of the Aga Khan Development Network inGilgit-Baltistan.
Accompanied by Mr. Akhtar Iqbal, CEO of the Aga Khan Foundation, the Ambassador saw 15 projects in Skardu, Hunza and Gilgit including water and sanitation, education, early childhood development, community forestry programmes, women entrepreneurship, agriculture and food security, natural resource management, infrastructure development, youth employability, land development, health and hygiene, disaster preparedness and mitigations, climate change action, tourism and cultural preservation.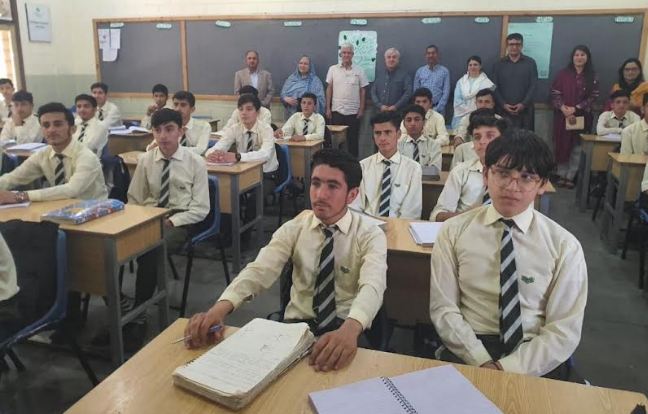 Ambassador Frederico Silvaexpressed his deep admiration for the comprehensive approach of AKDN towards protecting the environment and mitigating climate change, whether through generating clean energy, operating climate-friendly hospitals, and health centres, working to reduce the risk from climate-induced disasters or promoting environmentally conscious tourism.
Whilst speaking about the uniqueness of the region, the Ambassador noted that Gilgit-Baltistan is home to highest summits and is at the crossroads of civilisation with a rich cultural heritage. The diverse communities reflect strong traditional values of unity and a deep sense of respect.
While appreciating the overall quality, approach and impact of the development programmes, aunique part of the Ambassador's visit was his meeting with a local woman resident of Skardu, Ms. Farzana who owns a solar passive green house supported by the Aga Khan Rural Support Programme.
The greenhouse produces green vegetables in the winter and seedlings earlier in the season in the greenhouse tunnel, which provides nutritional support for the local population and input for other women farmers. Observing the impact of the initiative, Ambassador Frederico commented, "Women entrepreneur are change makers and indeed with good training and greater perseverance, there can be significant improvement in the quality of lives of the local communities."
The Ambassador also interacted with students, women groups and community led organisations and admired the participatory approach of AKDN programmes where the communities take an active part in the development process and later become the owners of the programmes.