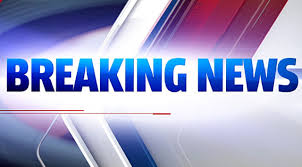 According to Islamabad Electric Supply Company (IESCO)'s spokesman, System Maintenance is in process. Therefore power supply of below mentioned feeders/areas will be temporary suspended as per given schedule: On Dated March 6th From 09:00 AM to 02:00 PM, Chakral, Injra, Khanabad, Munirabad, Lala Rukh, Purmiana, Industrial Estate, Lalazar, Ghari Afghana, Hussainabad, Col. Sher Khan, Rashid Minhas, AWC, Shaihia, Shafi Chauhan, Doda, Lohi Bhair, Koral, Gharial, I-14/3, Nogazi, Fazia, RCCI I, II, III, IV, V, Chowk Pandori, Sihala, PAF, Sagharpur, Riaz Shaheed, Abdullahpur, Borian, Chip Board, Industrial, Kot Dhamik, Thakra, Galyana, RTM, KTM, Khurram Colony, Kuri Road, Shaheed M.Deen, Kattarian, Holly Family, Banni Feeders From 08:00 AM to 10:00 AM, Scheme-3, Dhok Hakmadad, Chaklala Garrison, Gulzar Quaid, VVIP, Murree Brewery, SPD-1, Gracy Line, Bostan Khan, State Bank, Airport, JSHQ, Rehmatabad 1 From 09:00 AM to 04:00 PM Qutbal Feeder, From 09:00 AM to 03:00 PM, Capt. Nisar Shaheed, Baral Army, CMH Army, Mangla Cantt, Gadari, Bhaini Feeders, On Dated 7th March From 09:00 AM to 02:00 PM, State Bank, Humayun Road, Jail Park, Mecca Chowk, Rehmatabad 1&2, 502 Workshop, Bostan Road, Chaklala, Scheme 3, National Park, MSF, Murree Brewery, Gulistan Colony, Topi Pumping, Chaklala Garrison. JSHQ, CNC, Mulhal Mughals, Solar 1&2, Tarlai, H-8, Highway, Iqbal Town, Fazia, NPCC-II, Service Road East, Park View, Pindi Board, Jail Park, Car Chowk, Mehboob Shaheed, Fuji Foundation, Morgah, Al-Noor, Khanna II, Fatehpur, Kohar Feeders, From 10:00 AM to 2:00 PM, Lehtar, Balawara, Karor, Kotli Sattian Feeders, From 8:00 AM to 12:00 PM, RIC, Benazir Bhutto, Chaklala Garrison, Gangal, Makkah
Chowk, Sector-IV, Humayun Road, APHS Rawalpindi-III Feeders and surrounding areas will be remain without power.
IESCO management apologizes to its esteemed customers for the power outage. If the work is completed ahead of time, the power supply can be restored even before the scheduled time.