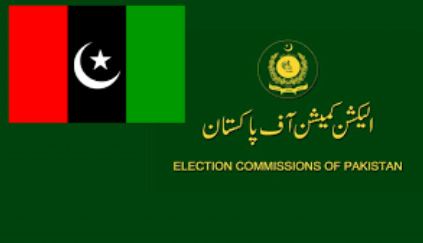 KARACHI, AUG 16 (DNA) — Pakistan People's Party (PPP) has demanded the Election Commission of Pakistan (ECP) to announce the general election date. As per details, the PPP leader Faisal Karim Kundi said that PPP wants free and fair elections across Pakistan on one day.
He said that ECP should not delay the announcement of election date and the election schedule must be issued immediately. The PPP leader said that transfer and posting before the election schedule and delimitation process is beyond their understanding.
The caretaker government should hold free, fair and transparent elections so that no one can question their credibility. he added. Earlier, Pakistan Muslim League Nawaz (PMLN) leader and former interior minister Rana Sanaullah said that the upcoming general election will be held in February 2024.
The Election Commission of Pakistan (ECP) on Tuesday issued instructions to the caretaker governments ahead of the general elections. The ECP instructed the caretaker governments, both at the national and provincial levels, to guarantee a fair and balanced playing field for all candidates and political parties in the upcoming general elections, the state news agency reported.
The election watchdog stated that it was constitutionally responsible for organizing and conducting elections fairly and honestly, as required by Article 218(3) of the Constitution.
The ECP also instructed the interim administrations at both national and provincial levels to collaborate with it in conducting elections within legal frameworks. "This involves adhering to all the notifications, guidelines, and regulations outlined in Section 230 of the same Act." — DNA