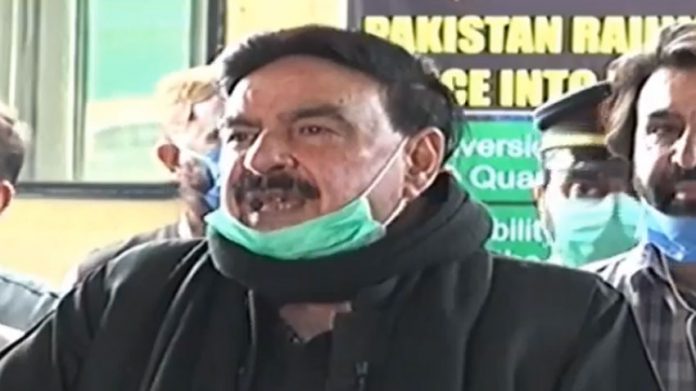 Railways Minister Sheikh Rasheed Ahmed says Pakistan Railways has established a hospital to accommodate 450 corona patients in Rawalpindi.
Talking to media in Rawalpindi on Monday, he said quarantine facilities have been made available at 570 train stations of the country.
He said hospitals are being established at seven railways stations. He said 65 dispensaries of Pakistan Railways have been dedicated for the affected persons.
The Railways Minister said all freight trains are working in the country. He said Pakistan Railways is playing a crucial role in transportation of oil, pulses and other commodities in all parts of the country.
He said the next fifteen days are very important with respect to coronavirus. He said the passenger trains will remain closed till further orders.