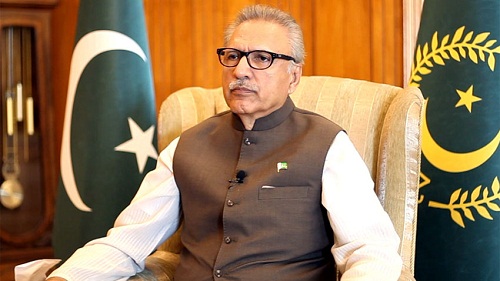 ISLAMABAD, FEB 28 (DNA) — President Dr Arif Alvi on Tuesday underscored the need for promoting skills-based and technical education in the country to meet the needs of the industry and others sectors of the economy.
He highlighted that almost 22 million children were out of schools, adding that urgent measures were needed for their intellectual and physical development to make them useful citizens of the country. The president expressed these views while chairing a meeting of the Senate of National Skills University (NSU), at Aiwan-e-Sadr, Islamabad.
The president emphasized that NSU needed to produce more skilled people by equipping them with the latest skill sets to fully meet the demands of the market. He highlighted the need for career counselling for students by the universities to help them choose appropriate professions. He asked the NSU management to establish linkages with national and international technical education institutions to improve the quality and skills of its graduates.
Prof Dr Muhammad Mukhtar, VC of NSU, briefed the meeting about the role of the university in promoting skill-based education in the country. The Senate of NSU also confirmed the minutes of the 4th meeting of the Senate, besides endorsing the decisions taken by the VC on behalf of the Senate. The meeting also approved the establishment of the NSU sub-campus in Muridke, Sheikhupura. — DNA