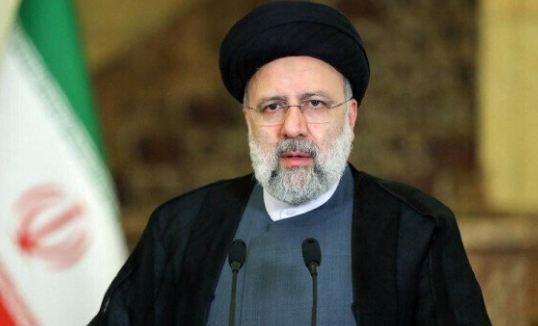 TEHRAN, JAN 9 /DNA/ – Iran's President Ebrahim Raisi is slated to visit Türkiye as well as Syria, a Foreign Ministry spokesman said on Monday, adding that the plans are being finalized.
Addressing a weekly press conference in Tehran, Nasser Kanaani said the plans for Raisi's first visit to Türkiye since taking the office two years ago are currently "being finalized."
It comes after Turkish presidential spokesperson Ibrahim Kalin was quoted as saying last week that the Iranian president will visit Ankara "in the next few weeks."
He said the planned visit was postponed due to "certain reasons," adding that the protocols are being discussed between the two sides and the visit will take place in the coming weeks. Kalin, however, stopped short of specifying the time of the visit.
Turkish President Recep Tayyip Erdogan and his Iranian counterpart Raisi last met on the sidelines of the 22nd Shanghai Cooperation Organization (SCO) summit in Uzbekistan last September.
The leaders reviewed agreements reached between the two sides during Erdogan's visit to Tehran in July 2022 and stressed on speeding up the implementation of those agreements.
The Turkish leader's July visit to Tehran was hailed by Raisi as an "important turning point" in improving the level of cooperation between the two neighboring countries.
During the visit, the two countries signed eight memorandums of understanding in political, economic, sports, and cultural fields after extensive bilateral talks.
Besides bilateral talks, Erdogan also participated in trilateral talks with Raisi and Russian President Vladimir Putin in the Astana format on Syria during the visit.
Raisi's upcoming visit to Ankara, experts believe, will serve as a follow-up to the Turkish leader's visit to Tehran last year and allow the two sides to bolster bilateral and multilateral cooperation.
The issues likely to be discussed include Syria, Afghanistan, Caucasus, and threats posed by terrorist groups to the two countries, according to sources.