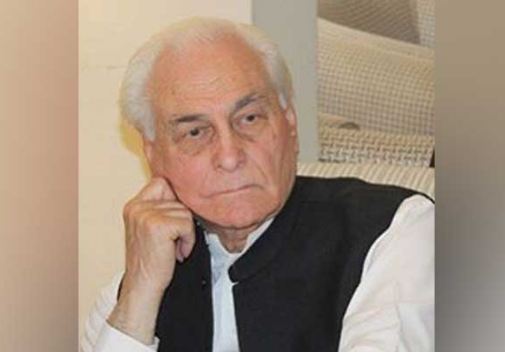 FROM QAZI SHOAIB KHAN
DNA
ATTOCK (JAN-21):The family background ofthe new caretaker Chief of Minister of KP Province Mohammad Azam Khan is most familiar in the socio-political circles hailing from the inter provincial bordering territory of Punjab and KPK.Well connected sources said that Mr. Mohammad Azam Khan passed Bar At Law from Lincoln's Inn College London after getting his LLB degree from Peshawar University.Thereafter, he joined District Management Group (Pass Administrative Service) after passing Civil Service Examination who retired from the top slot of Chief Secretary, Khyber Pukkhtoonkhaw.The Supremo of KhudaiKhitmat Gar Movement Mr. Bacha Khan was detained in Abbotabad Rest House during his tenure as Deputy Commissioner District Hazara. Mr. Azam Khan belongs to District Charsada of KPK having closed relations with all prominent families.
He is the real brother of former Inspector General Police, ex-caretaker Provincial Minister Mr. Abbas Khan, cousin of Chairman Quomi Watan Party Aftab Ahmed Khan Sherpao. Mr. Azam Khan is son in law of PML(N) former MPA Attock (Shadi Khan) Mr. Taj Mohammad Khanzada (Late) uncle of PML(N) ex-Provincial Interior Minister Punjab Col ( R) Shujah Khanzada (Late).He is also brother in law of ex-Commissioner Khalid Khan who is real brother of Inspector General Police Mr. Zufarullah Khan. Such as, Mr. Zafarullah Khan and Khalid Khan are cousins of former IGP Dr. Naeem Khan while ex-IGP Sikandar Mohammad Zai is also the cousin of Mr. Khalid Khan and his son Mr. Adnan Khan is son in law of PTI's former Chief Minister KPK Mr. Pervez Khattak.
The spouse of Abbas Khan brother of care taker Chief Minister KPK Mr. Azam Khan is the first cousin of former provincial minister Khwaja Mohammad Khan. While, the sister of PTI Leader UmerAyub Khan is the wife of Mr. Umer Shahzad who is the nephew of Mr. Azam Khan. One of cousin of Mr. UmerAyub is also the daughter in law of ANP leader Mr. Ghulam Ahmed Balor. Sources further said, the real brother Mr. Mohammad Abbas Khan of Azam Khan also served as IGP Khyber Pukhtoonkhaw. Mr. Abbas Khan was also inducted as provincial minister during the caretaker period Mufti Mohammad Abbas of KPK. The Major ( R ) Mukhtar Ahmed Khan the younger brother of Mr. Azam Khan was also attached with ANP who subsequently also elected as Senator on the ticket of Awami National Party.
Qazi Shoaib Khan, Bureau Chief, District Attock