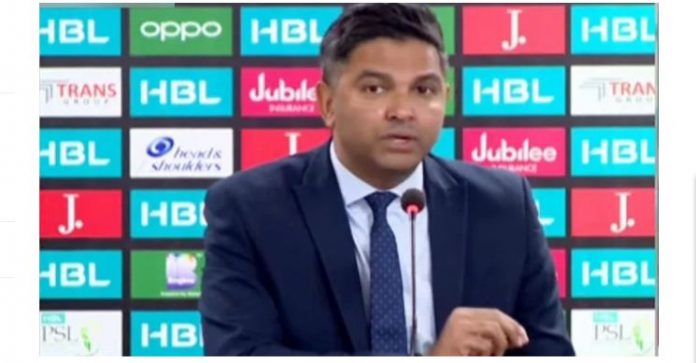 KARACHI: The sixth edition of Pakistan Super League has been postponed due to rising COVID-19 cases among the players and officials involved in the tournament, the Pakistan Cricket Board (PCB) said on Thursday.
"Following a meeting with the team owners and considering the health and wellbeing of all participants is paramount, the Pakistan Cricket Board has decided to postpone the Pakistan Super League 6 with immediate effect, according to the statement.
It said that the decision was made after seven cases were reported in the competition, which had started on 20 February.
The PCB, as an immediate step, will focus on the safe and secure passage of all participants, and arrange repeat PCR tests, vaccines and isolation facilities to the six participating sides.
Some of the players have reportedly started going back to their country, while arrangements have started to get officials vaccinated against coronavirus.
PCB Chief Executive Wasim Khan held a media conference at the National Stadium to discuss the tournament's postponement.
He said that they had to put PSL on hold as they were not "effectively" able to enforce the standard operating procedures required for a bio secure bubble.
Wasim assured fans that the PCB will be looking for "other windows" to hold the remaining matches of the PSL 6 at a later date.
"What's taking place right now is that we are carefully and slowly exiting players from our environment so that we can safely get them out and they can start to travel wherever they need to travel," explained Wasim.
"Its firmly our belief that we will find a window and finish those [remaining] matches," said the PCB CEO.
Wasim told the journalists that the PSL had to deal with a "minor breach" at the start of the tournament and that they did everything they could to respond to it.
"With any SOPs for a biosecure bubble it takes partnerships, it takes discipline, it takes self policing. And I think these are really important factors for us all to remember," said the PCB CEO.
Wasim reminded everyone that it was not about a blame game but ensuring the bubble was a "collective effort". He added that it was everyone's responsibility "to actually police and self police that environment".
"Unfortunately we weren't able to do it effectively enough hence we find ourselves in this situation today," said the PCB CEO.