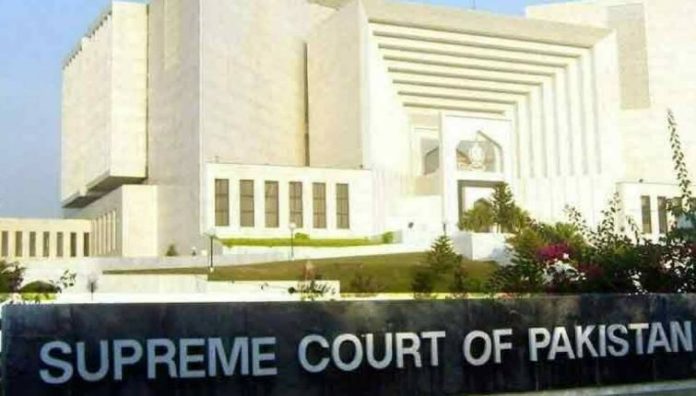 ISLAMABAD: The PTI has challenged the election commission's decision to change the date of election in Punjab and KP, reported on Saturday.
Punjab and KPK assemblies' speakers Sibtain Khan and Mushtaq Ghani have filed a joint constitutional petition on behalf of the Pakistan Tehrik-i-Insaf.
Assad Umar, Mian Mehmood ur Rasheed and Abdul Rehman have been among joint petitioners.
The federation, Punjab and KPK have been made parties along with the ministry of parliamentary affairs, ministry of law and the cabinet in the PTI petition.
A contempt of court petition has also been filed in Supreme Court against postponement of elections in Punjab and Khyber Pakhtunkhwa provinces.
The prime minister, chief ministers, Governor KP and Chief Election Commissioner have been made party in the contempt petition filed by G.M. Chaudhry advocate, a resident of Islamabad.
"The Supreme Court had ordered the election commission and federal government for holding elections in Punjab and KP," petition read.
"All state institutions are bound to enforce the supreme court's orders and non-compliance will be contempt of the court under Article 204 of the constitution," according to the petition.
"The government is spending funds on projects that could not be preferred over elections. The government misinterpreting the supreme court's March 1st order and intends to escape from the elections," the petition read.
The petitioner pleads to the court to initiate contempt of the court proceedings against the government under the constitution. The court ordered the respondents to hold elections as per the ruling of the court, petitioner said.
The Election Commission of Pakistan (ECP) on Wednesday announced to delay the Punjab by-elections which were scheduled to be held on April 30.
The ECP withdrew the Punjab Election notification issued on March 8 and decided to postpone the Punjab election and announced October 08 as the new date for elections in Punjab.