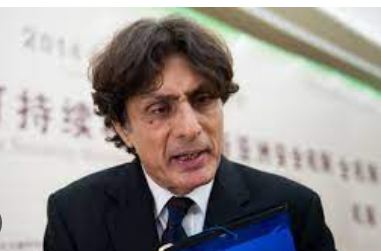 Staff Report
ISLAMABAD: Pakistan Tehreek-e-Insaf (PTI) strongly condemned the 'broad daylight robbery' of public mandate in Gilgit-Baltistan and said that it was the darkest day for the democracy.
Reacting to the GB CM elections, PTI Spokesman that depriving a party with 22 seats in the 33-member house of the right to rule was slap on the face of democracy and the constitution.
He said that democratic and constitutional identity of Pakistan was badly dented in front of the world due to this insult of public mandate.
The PTI spokesperson stated that the unscrupulous criminal elements in the guise of politics facilitated the shameful invasion on people's right to vote and democracy.
He went on to say that conspiracies hatched behind closed rooms turned the minority into a majority in the GB like these elements did in AJK.
PTI spokesperson warned that such unlawful and unconstitutional coercive measures to deprive public of their mandate had disastrous consequences, as it could cause irreparable damage to national unity, solidarity and federation.
He said that if there was any lesson from the tragedy of the fall of Dhaka, it has been completely forgotten, adding that fascist tactics to cut the bonds between the people and PTI would have disastrous results.
PTI Spokesperson warned that actions based on hatred and revenge against the only federal political party was tantamount to weakening the federation.
He stated that like the rest of the country, the people of GB would never forget the humiliation of their mandate at the expense of state power.
PTI Spokesperson went on to say that accountability of those who turned the majority into a minority through coercive state powers was writing on the wall.
He reminded that the conspiracy, cruelty and bare aggression further strengthened the people resolve to achieve the haqeeqi Azadi come what may because it was need of the hour.
PTI spokesperson stated that the people stood by their leader Imran Khan and would inflict humaliating defeat on the forces attacking the constitution, democracy and the future of the country and the nation.
He vowed that the PTI would get back its public mandate usurped through coercion and intimidationd by freeing the democracy from clutches of these fascists.