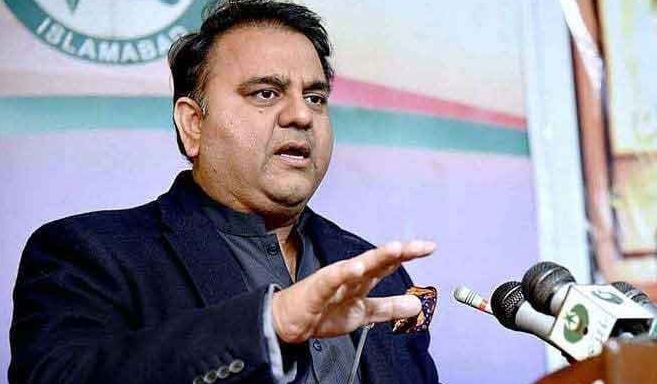 LAHORE, MAR 20 (DNA) — Pakistan Tehreek-e-Insaf (PTI) Vice President Fawad Chaudhry has said that his political party did not run any campaign against the army chief. Fawad Chaudhry, while talking to the journalists Monday, said that PTI respects the army chief and it did not run any campaign against him.
He said that the country cannot bear the consequences of ethnic riots. He asked the caretaker Punjab chief minister Mohsin Naqvi to give his statements carefully instead of playing with the fire. He said that Naqvi should give balanced statements and refrain from supporting the violence. Chaudhry added that the chief minister should stop spreading hatred against a specific community.
Reacting to Prime Minister Shehbaz Sharif's statement, he said that the premier's statement is an attempt to create distance between the army and the nation. "PTI has neither run any campaign against the army chief nor is planning to do it. PTI respects the army chief."
The PTI vice president said that Imran Khan thinks if the military becomes weak then it will also make the country weaker. He expressed hopes to bring politics to normalcy. Condemning the arrest of Imran Khan's focal person, Fawad Chaudhry said that Hassaan Niazi was taken into custody along with his lawyer.
He criticised that lawyers are illegally being taken into custody which is a condemnable act. He demanded the authorities immediately release Hassaan Niazi and other PTI workers. Fawad Chaudhry said that they are deliberating on taking legal action against the operations and crackdowns which are tantamount to contempt of court.
He added that they will lodge a robbery case against Mohsin Naqvi and Inspector General (IG) Punjab. He also announced to approach the court for the judicial inquiry into Zille Shah's murder. He said that all eyes are focused on the Supreme Court (SC) and they hope that the top court will protect the Constitution and the fundamental rights of the nationals. — DNA