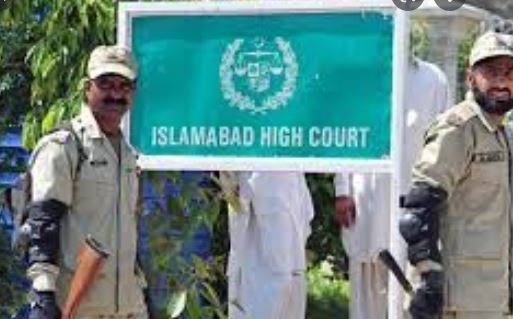 Justice Farooq summons FIA Inspector on August 10
DNA
ISLAMABAD: The employees of Pakistan Tehreek-e-Insaf (PTI) Central Secretariat have approached the Islamabad High Court (IHC) to thwart Federal Investigation Agency (FIA) from revengeful activities against them.
The FIA resorted to revengeful activities against the PTI employees on the issue of prohibited funding at the behest of the interior minister of the imported government.
FIA Inspector Rehana Kausar sent notices to the PTI employees on WhatsApp at 9:58 on Friday.
The PTI officials of Central Secretariat filed a formal petition through a legal team headed by Advocate Naveed Anjum and Advocate Hasan Rasheed against FIA Inspector to the stop the authority for taking any action against them.
The petitioners included Muhammad Arshad, Muhammad Rafiq and Tahir Iqbal.
They pleaded in the petition that the interior minister announced the registration of cases against these employees in a press conference and the FIA Inspector took no time to send notices to these employees on their WhatsApp numbers at 9:58 am on Friday, clearly showing the malicious intention of the FIA Inspector.
It was stated that the FIA Inspector even phoned these employees at 10 pm on Thursday and asked them to appear before her on Friday.
It was stated that prima facie, the purpose of these notices was to harass and illegally arrest PTI officials by implicating them in false cases.
It was stated in the petition that the notices issued to the employees were illegal, unconstitutional and clearly against the orders of the court; hence it was demanded to issue orders to stop the proceedings against them immediately.
Justice Amir Farooq summoned FIA Inspector Rehana Kausar on August 10 along with the records and stopped the proceedings on the notices.