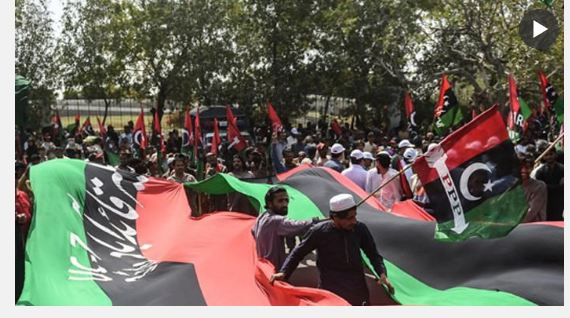 Jamaat-e-Islami performs well; PTI disappoints as its candidate for Karachi Mayor loses his seat
Nazir Siyal
KARACHI, JAN 16 /DNA/ – PPP has secured 93 seats, while JI 86, PTI 40, PMLN 7, JUI 3, TLP 2, MQM(H) 1 and 2 independent candidates won seats as the Election Commission has announced results for all 235 seats of Karchi Metropolitan.
There was a tough competition between Jamaat-e-Islami, Pakistan Tehreek-e-Insaf and Pakistan People's Party in Karachi. PPP is leading in other districts of Hyderabad, Badin. However, the overall turnout was very low. More candidates of Jamaat-e-Islami were successful in the Central and Eastern districts of Karachi.
In Malir and South districts, Lyari and Kemari, Sindh's ruling party, the PPP remained victorious, as per unofficial and unconfirmed reports. In Karachi, according to the full results of the UCs so far, the Pakistan People's Party has successfully won 93 seats. PTI and Jamaat-e-Islami have secured 40 and 86 seats respectively in Karachi.
In Hyderabad, the results of 94 union committees out of a total 160 have been released. According to the unofficial and unconfirmed results PPP has secured 55 seats, Pakistan Tehreek-e-Insaf 20 seats, Independents candidates grabbed three seats, and JI one.=DNA
===============