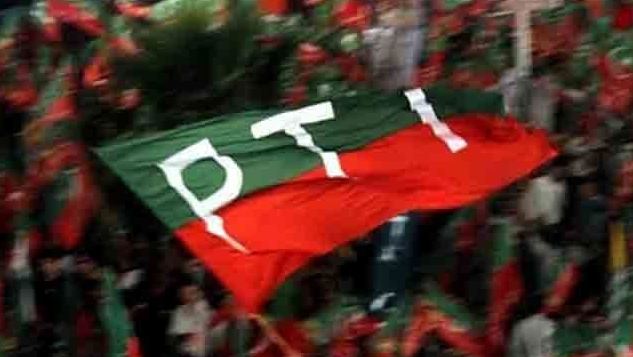 Govt should take appropriate steps to completely eradicate scourge of terrorism: Raoof
Rulers should fix priorities, shun power games, political engineering: Hammad
Ali Amin urges KP IG to take practical measure to rein in growing terrorism in KP
ISLAMABAD: /DNA/ – Pakistan Tehreek-e-Insasf (PTI) leadership strongly condemned the blast at the JUI-F workers convention in Bajaur and extended their condolences to the grieving families and prayed for the speedy recovery of the injured.
PTI leadership expressed their grief over the loss of precious lives and prayed for the departed souls and patience to the families of the martyrs.
The hoped that no stone would be left unturned to wipe out the menace of terrorism from the country.
PTI Secretary General Omar Ayub Khan strongly condemn the bomb blast at a JUI-F function in Bajaur. "May Allah grant the Shuhdah of the bomb blast the highest place in Jannat-ul-Firdos and grant their families the strength to bear this irreparable loss. May Allah grant the injured complete shifah at the earliest," he prayed.
PTI Central Information Secretary Raoof Hasan said that Pakistan got rid of the scourge of terrorism after making great sacrifices and they would not allow the homeland to be burnt in this fire again.
He expressed optimism that appropriate and immediate steps would be taken to flush the country completely from the scourge of terrorism.
PTI senior leader Hammad Azhar said that the blast in Bajaur was very unfortunate, wherein over 35 precious lives were lost.
However, he advised that the rulers should fix their priorities and they should shun the power games and political engineering.
Hammad said that all the resources and strength of state institutions should be devoted to monitoring and apprehending terrorist groups.
PTI Khyber-Pakhtunkhwa President Ali Amin Gandapur strongly condemned the explosion and said that the families of the martyrs and the injured were not alone in the grief as PTI and its leadership and workers were equally grieved and saddened by the tragic terror incident.
PTI KP President demanded that IG KP should need to take practical steps against the growing terrorism in the province.
He said that PTI as a democratic party condemned terrorism or state violence against any political party.
PTI senior leader Taimur Jhagra condemned the blast at the JUIF workers convention in Bajaur. "Whatever our political differences, as human beings, as Pashtuns and as Pakistanis, we are one. Praying for all those who have left this world, for their families, and for all the injured to recover," he added.
Jhagra said that Pakistan has many battles to fight. Also praying that we can pick the right ones. Pakhtunkhwa in particular must not be allowed to bleed again.
PTI senor leader Iftikhar Durrani instructed PTI workers to get active and donate blood to the injured.