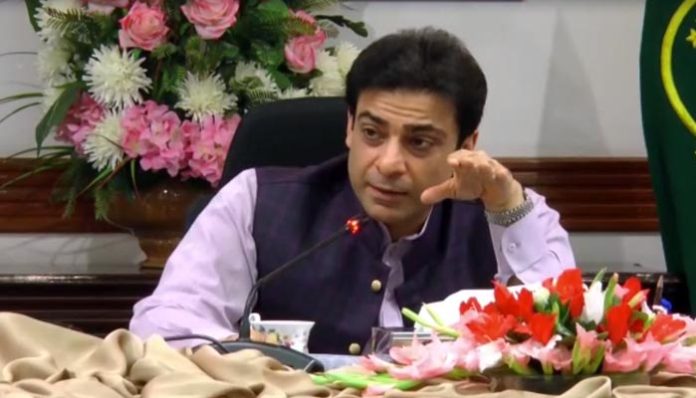 LAHORE: Punjab Chief Minister Hamza Shahbaz approved on Monday the budget proposals for the next fiscal year 2022-23 during a special session of the provincial cabinet.
The Rs3.226 trillion budget for the fiscal year 2022-23 has been termed 'Roshan rahein naya sawera'.
The government has decided to allocate the portfolio of finance minister to Sardar Awais Leghari to present the budget.
The cabinet has approved an increase in the salaries and pensions of government employees and a 15% special allowance.
Permission has also been granted for the MoU about free medication for all cancer patients.
Commenting on the budget, CM Hamza said the provincial government has worked day and night to prepare the "best" budget.
"The budget proposals include relief measures for the people and has been prepared with consultation from all political and administrative authorities," he added.
According to the documents available with Geo News, a proposal has been accepted to allocate Rs900 million for women's development projects, while Rs19.5 billion has been allocated for the local government.
Meanwhile, the cabinet approved a proposed allocation of Rs164.26 billion for projects related to infrastructural development. Among this, Rs80.77 billion has been earmarked for road construction.
The documents showed that Rs27.63 billion has been set aside for the irrigation sector, Rs5 billion for the energy sector and Rs41.4 billion for the production sector.
The provincial finance ministry has proposed that Rs29.5 billion be allocated to public buildings, while more than Rs21 billion has been suggested for urban development.
Rs2.148 billion – Pakistan Kidney and Liver Institute and Research Centre (PKLI) and PKLI Nursing School
Rs0.7 billion – self-employment schemes
Rs1.5 billion – provision of laptops
Rs1 billion – prisoners' welfare programme
Rs5 billion – correctional facilities improvement
Rs0.5 billion – Digital Punjab
Rs4 billion – chief minister's priority programme
Rs0.9 billion – Punjab urban land systems enhancement
Rs0.5 billion – soft and green ground in Punjab
Rs125 billion – Sehat Card programme
Rs58.5 billion – Sustainable Development programme
Rs31.5 billion – Sustainable Development programme (South Punjab)
Rs35 billion – road rehabilitation programme (inter-district roads)
Rs4.2 billion – Skill Development programme
Rs1.5 billion – solarisation of water supply and irrigation systems
Rs5 billion – Viability Gap Fund (VGF) and land acquisition for development projects
Rs45 billion – public-private partnerships