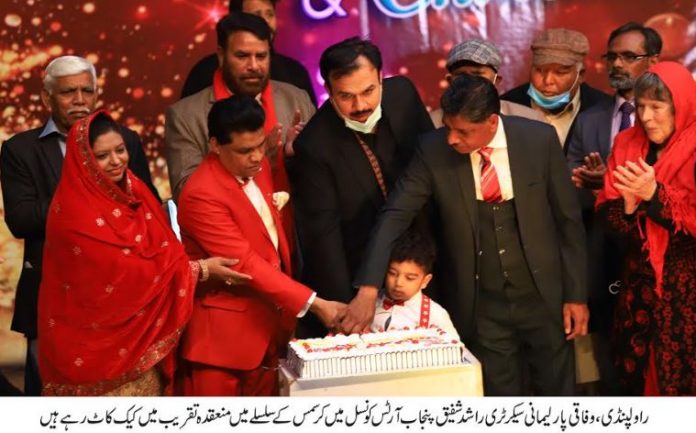 DNA
ISLAMABAD, DEC 19 – A ceremony held at Punjab Council of the arts to mark the holy eve of Christmas. Federal Parliamentary secretary Sheilkh Rashid Hafeez was the Chief guest of the Evening.
While addressing the ceremony he said, inter- religion harmony among the different religions is the guarantee of strong Pakistan. Islam is a religion of peace, which gives others religion complete religious freedom.
Pakistan is a peaceful country, where all religious minorities living in peace, he added. Director Waqar Ahmed Said that, Pakistani is a peaceful society.
Where all citizens have complete right like freedom of speech, education and more irrespective of their religion. Christian community is playing a vital role in the progress of Pakistan. A number of people from Christian community attend the ceremony. At the end of the ceremony Christmas cake was also cut.