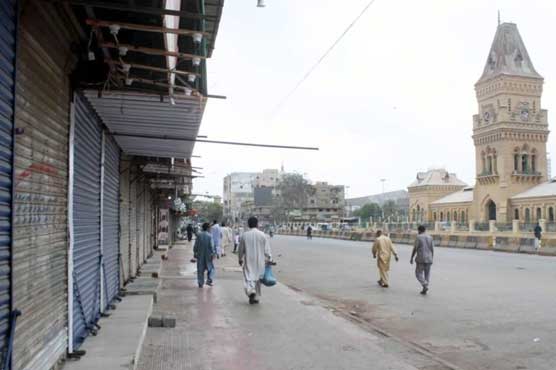 LAHORE (DNA) – Punjab government has extended partial lockdown till May 31, for which a notification has also been issued. All small shops in Punjab will remain open for four days a week.
According to the notification, all major shopping malls and educational institutions in Punjab will remain closed. However, barber shops, beauty parlors and gymnasiums are allowed to open for four days a week. All grocery stores, tandoors and general stores will remain open from 9 am to 5 pm.
According to the notification, the fruit, vegetable markets and courier services will remain open for entire week.
Marriage halls, marquees, public transport, concerts and sports activities will be banned till May 31.
Senior doctors have expressed concerns over government's decision of relaxing lockdown and said that situation could worsen because of lack of facilities in our hospitals if cases of the virus surged.
Addressing a presser with other associations in Karachi, Doctor Ikram of Pakistan Medical Association said that coronavirus cases will escalate after relaxation in lockdown.
He further said that doctors are loyal to people and Pakistan and they will not be pressurized by anyone. He also claimed that these days people are dying from coronavirus and other diseases, not from hunger.
He also demanded government to increase facilities for patients if it plans to relax lockdown. "From day one, we are pointing out lack of facilities in hospitals", he added.