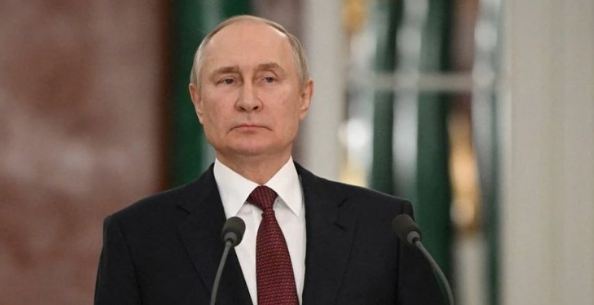 MOSCOW: Russian President Vladimir Putin has put the new Zircon hypersonic missile into service as the country's war effort flounders in Ukraine.
"I am sure that such a powerful weapon will allow us to reliably protect Russia from external threats and secure the national interests of our country," he said in a televised video link from the Kremlin to mark the commissioning of the missiles on the Admiral Gorshkov frigate.
The vessel is part of Russia's Northern Fleet and is to be sent on a lengthy sea voyage to the Atlantic and Indian Oceans to demonstrate Russia's naval power.
The warship, commissioned in 2018, is the first frigate to be equipped with the new missiles.
The Zircon has a range of more than 500 kilometres and is primarily used for anti-ship missions. Because of its extremely high speed – according to Russian figures, it can accelerate up to 8,000 to 9,000 kilometres per hour – it is practically unstoppable by anti-aircraft defences.