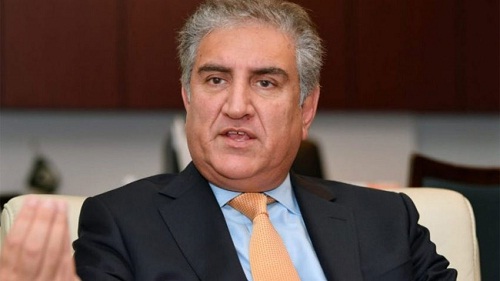 LAHORE, MAR 12 (DNA) — Pakistan Tehreek-e-Insaf Vice Chairman Shah Mahmood Qureshi said on Sunday that PTI chief Imran Khan would himself lead the rally tomorrow (Monday) while advising the party supporters to remain peaceful.
Talking to media outside the Zaman Park, he said he had a detailed conversation with Imran Khan and briefed him about the situation while mentioning the PTI was facing discriminatory behavior.
He said the PTI would not stage a rally today and the PTI supporters were going their houses in a peaceful manner but the incumbent rulers wanted to create chaos in the country. He said the PTI supporters faced torture on March 8 and one of the workers lost his life as a result of violence.
The PTI's stalwart added the PTI workers should not fall into the trap of the current imported government and said the PTI remained peaceful despite the killing of its one worker. — DNA