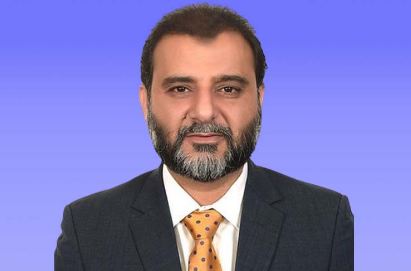 KARACHI, MAY 19 (DNA) — President Memon Leadership Forum (Global) Abdul Rahim Janu, a prominent businessman of the country and former chairman of Rice Exporters Association of Pakistan (REAP), member Memon Leadership Forum (World Council), Rafiq Suleman has been appointed as the Chairman  MLF  of the East Africa Chapter.
Abdul Rahim Janu has expressed his belief that Rafiq Sulaiman will carry out his duties in the best interests of the Memon community in East Africa and a member of the MLF of the Memon community in African countries.
He will play a positive role in organizing charity programs, especially in East African countries. Rafiq Sulaiman was appointed as the chairman of Memon Leadership Forum for East African countries and MLF (Global) Chairman Abdul Rahim.
While thanking Janu, he said that it will be my best effort to unite the Memon community living in African countries under the Memon Leadership Forum. He requested the Prime Minister of Pakistan Mian Shehbaz Sharif to elect him in the upcoming Senate election. — DNA