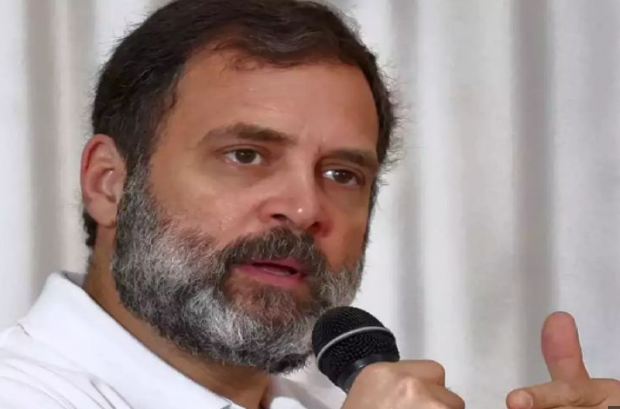 ISLAMABAD, Indian opposition leader Rahul Gandhi has filed an appeal against his conviction and jail sentence in a criminal defamation case in Surat city of India.
He was sentenced to two years in jail by a court in Gujarat state for 2019 comments about Prime Minister Narendra Modi's surname at an election rally. The Congress leader was also disqualified as a lawmaker later.
Opposition leaders have accused the governing Bharatiya Janata Party (BJP) of a political vendetta.
The BJP has denied this, saying that due judicial process was followed in the case.
National elections are due in India next year, and Mr Gandhi will not be allowed to contest until his sentence is suspended or he is acquitted in the case.
Gandhi appeared at the court in Surat city with his sister Priyanka Gandhi Vadra and other top Congress leaders on Monday afternoon. Many Congress workers had gathered outside the court in support of Mr Gandhi, holding banners with the words "save democracy" on them. A senior police official told ANI news agency that a large number of police personnel have been deployed in Surat.
Legal website Live Law reported that Mr Gandhi's appeal was accompanied by two applications: one to suspend his sentence, or get bail, and the other to suspend his conviction. A decision in his favour in the second application could lead to his lawmaker status being reinstated, the website said.
Gandhi was on bail for 30 days after being given time to appeal the judgement, which was passed on 23 March.
The defamation case against him, brought by BJP lawmaker Purnesh Modi, revolved around comments Gandhi made in Karnataka state during an election rally: "Why do all these thieves have Modi as their surname? Nirav Modi, Lalit Modi, Narendra Modi," he said.