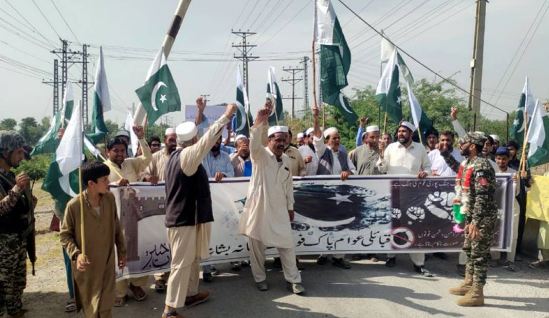 Rally expresses solidarity with armed forces
SUKKUR, May 17 (APP):The Inter Global Human Development Society held a rally to express solidarity with the armed forces here on Wednesday.
The rally taken out from the Military Road Sukkur to Globe Chowk chanted slogans in favor of the Pakistan Army.
The participants stressed the need to counter evil plots of the enemy aimed at spreading chaos in the country.
The members of civil society including Jamil Shakil Ahmed, Shabir Soomro, Bashir Soomro and others addressed the rally by paying tribute to the sacrifices of law enforcement agencies.