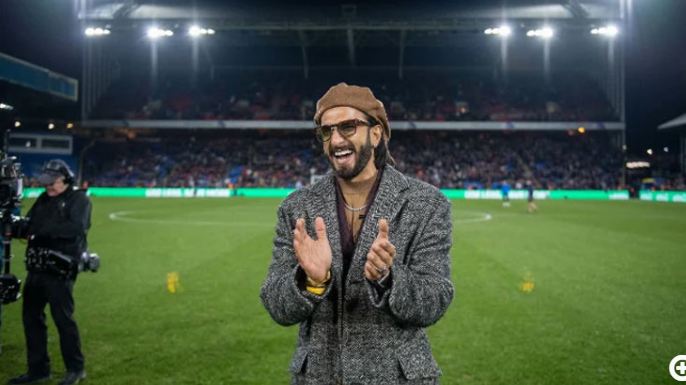 MUMBAI, MAY 7: Bollywood actor and English Premier League (EPL) ambassador in India, Ranveer Singh, attended the Arsenal vs Chelsea game at Emirates Stadium. The star expressed his admiration for the Arsenal football club, citing the Invincible's team as the reason for his passion for the sport.
During the game, Singh had the chance to meet Arsenal legends Patrick Vieira and Cesc Fabregas pitch side. In an interview, the five-time Filmfare Award winner discussed the significant impact of EPL in India.
"Since we are born and raised in India, cricket is sort of like a religion for us. It's in our blood," Singh stated. "But after cricket, if there's anything else, it's football. Football is huge in India."
He further explained how EPL transformed him and his generation into football enthusiasts.
"The English Premier League came (in India) at the turn of the century, around the year 2000. A whole generation got hooked onto this high-quality football. It was around then when I was watching the Invincibles play football. And that's what made me fall in love with the sport and Arsenal," Singh revealed.
The Invincibles was the nickname given to the 2003-04 EPL winning Arsenal team that Singh's favorite, Patrick Vieira, captained.
"My friend, fellow Bollywood actor Arjun Kapoor, is a brand ambassador of Chelsea in India. And we keep bantering about Arsenal vs Chelsea," he added.